The best islands to visit during your holidays in Italy
A few weeks ago I wrote about Volcanic islands in Italy. It's time to plan your holidays and this week I would like to present you a small selection of nice islands which deserve to be visited. I've not inserted La Maddalena island in my list as I've profusely written about it in the previous posts…I know I'm a little biased, but what can I do?!

Capri Island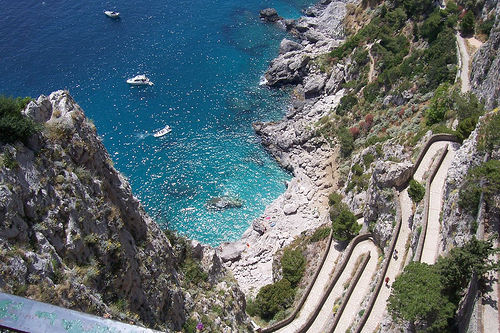 Credits: Flickr
Location: Campania, Campania Archipelago
Surface: 10,36 Km2
Inhabitants: About 7,000

Description: Located in the Gulf of Napoli, Capri had been the place that inspired several artists, writers and intellectuals. It is often described as a "magic island", reach in history and legends. The jagged coast is often fringed with sheer sea cliffs while the lowest part is in the centre of the island.

Elba Island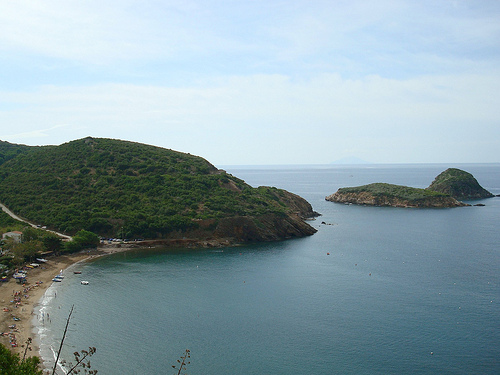 Credits: Flickr
Location: Tuscany, Tuscan Archipelago
Surface: 225 Km2
Inhabitants: About 31,600
Description: It is the third biggest Italian island after Sicily and Sardinia. Elba island represents the remaining stretch of land that one time linked Corsica with the peninsula. It is an appreciated touristic resort thanks to its transparent waters and its sandy beaches as well as the naturalistic and archaeological treasures of the inland parts of the island.

San Pietro Island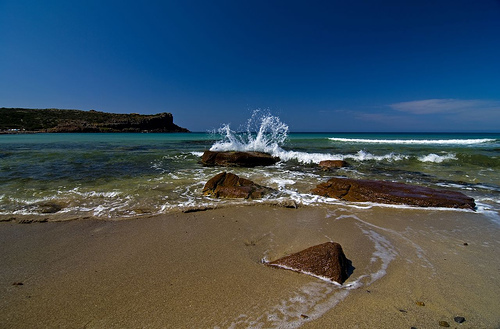 Credits: Flickr
Location: Sardinia, Sulcis Archipelago
Surface: 51 Km2
Inhabitants: About 4,400
Description: San Pietro Island is about 7 Km from the south-western coast of Sardinia. Its main centre is Carloforte, whose inhabitants speak a different language coming from the Ligurian. The coast is mainly rocky apart from the one in front of Carloforte, which on the contrary is flat and sandy.
Tremiti Islands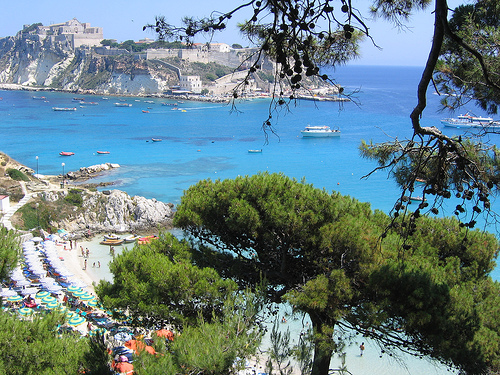 Credits: Flickr

Location: Apulia, Adriatic Archipelago
Surface: 3,13 Km2
Inhabitants: About 500
Description: Tremiti is a small archipelago in the Adriatic Sea but is one of the main touristic centres of the region. It has wild nature and blue sea and is protected from 1982, when it has become marine nature reserve.
Pantelleria Island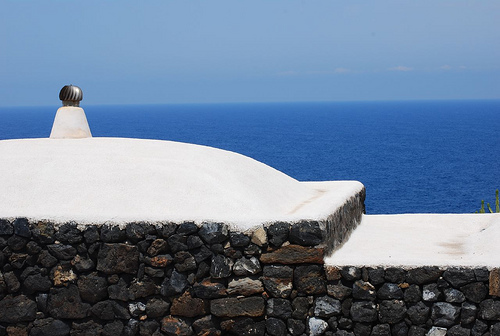 Credits: Flickr
Location: Sicily, Trapani
Surface: 83 Km2
Inhabitants: About 7,600
Description: Pantelleria is closer to Tunisia then to Italian coast. It is appreciated for the clearness of its waters and for the variety of its landscapes. The coast is reach in small coves and in several kinds of fish that can be easily admired.