A place of solace where the city passing by in a hurry. You are left in peace in this caring space.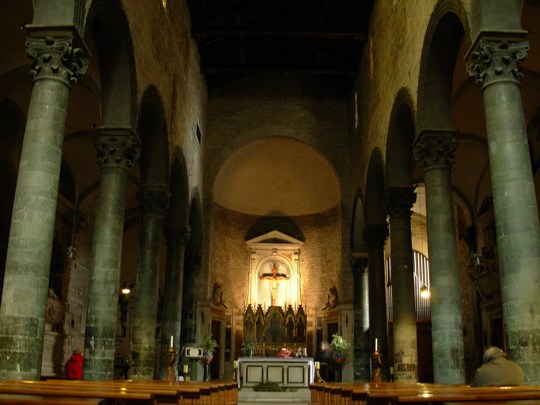 Credits: Panoramio

Santi Apostoli Church is one of my sacred places in the city. Whenever I feel lost or am in need of some guidance I enter this quiet space. I was introduced to Santi Apostoli in 2002 when I was a student. I wasn't able to enter the
church
at that time with my art and architecture teacher, Vera, because it was closed. So I made a promise to myself that when I came back the next time to
Florence
, I would see why Vera adored this church so much. As it was like a secret treasure that only i knew about, was waiting to be uncovered. I call this church my place of solitude and calm contemplation.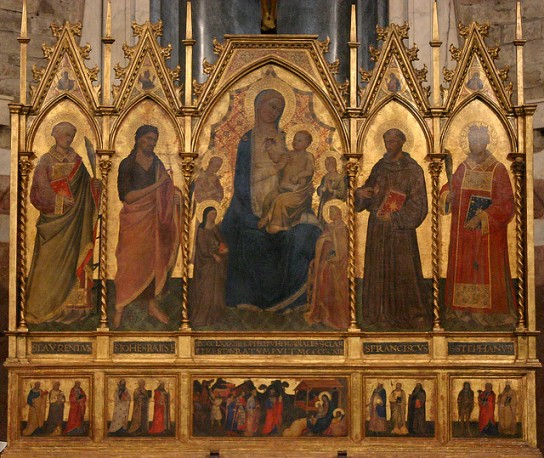 Credits: Flickr
As it is located near the Ponte Vecchio, a small amount of people enter Piazza del Limbo. Legend has it that there is a cemetery underneath the cobblestones where babies were buried. The babies died before they were baptized. Hence the name of the piazza, Limbo. Built in the 11th century, Santi Apostoli is one of the oldest churches in
Florence
. Perhaps built by Charlemagne in the year 800 A.D., as the plaque near the door states, the style is of the Romanesque period and the main doors are from the 14th century. During the flood of 1966 Santi Apostoli was completely under water. Many of the interior such as the frescoes were damaged beyond repair and others are still being restored.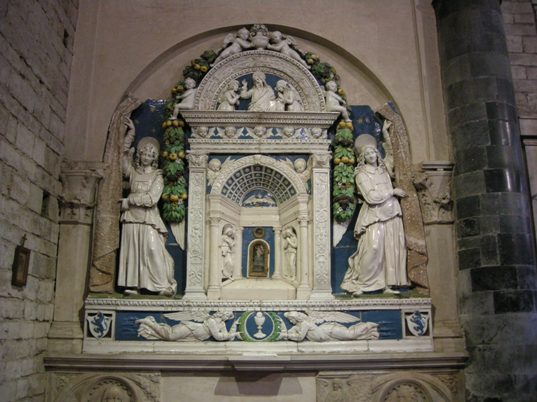 Credits: Wikimedia
Santi Apostoli Church really brings life here to a calming stop. You can't hear the taxi speeding down Borgo SS. Apostoli, nor tours marching along the streets, you hear absolutely nothing. I never pass up a chance to visit my church. It lies in the middle of the city and yet when you step inside, you enter a peaceful universe. It is more than tempting it is enticing.
It is a rare experience when you visit Santi Apostoli, there is so much history and so much soul still embedded in its walls.
Discover the beauty of Florence: do not miss our nexts posts and
follow us on Twitter and Facebook. Su
bscribe to our RSS and stay tuned!