Useful Info
Comiso airport 14 Km
Catania airport 85 Km
Nearby - Chiaramonte Gulfi 7 Km
Rooms – 7+3 independent accommodations
Check-in from 2 pm
Check-out until 11.00
Late check-out – on request and upon availability, free
Breakfast buffet (sweet and savory) – 08.00-10.00
Lunch à la carte or set menu 12.30-14.30
Dinner à la carte or set menu 19.30-22.00
Small pets allowed – Yes, on request
Check In:
01-07-2022
Check Out:
02-07-2022
Nights
1
Clients:
0 Adults
Modify
Opening Period : Locanda Gulfi
Open all year round
Location
Locanda Gulfi enjoys a panoramic position perched on the top of a hill with views over vineyards and the Hyblaean Mountains. The town of Ragusa is just 30 km away, and the two closest airports are Comiso airport (14 km away) and Catania airport (approx. 84 km away).
Hotel
The hotel is surrounded by vineyards and olive tree groves and offers guests a restaurant, a wine cellar, a pool and a select number of rooms. What really makes the hotel stand out is its onsite wine production combined with high-end cuisine: the gourmet aspect is always present during a stay at Locanda Gulfi and offers guests a unique added value. Locanda Gulfi's guiding principle is a love for the land, nature and tradition – qualities that the owners love to demonstrate through their kindness and warm hospitality.
Rooms
Locanda Gulfi has 7 comfortable rooms plus several independent structures that are located in a more private and discreet spot away from the main building. Bright and spacious, the rooms are decorated in a simple and attentive style and furnished with locally hand-crafted furniture.
Classic (Baronj, Canzirja, Rogoleti, Maccarj) – 18-20 m², views over the Hyblaean Mountains or of the sunset.
Stidda – 10 sqm, fully-accessible single room.
Superior (Buffaleffj, San Lorenzo) – 25 sqm, view over the mountains or over the inner courtyard.
Muti di Casa Campo Room – 16-18 sqm standard room, 200 m from the main building, close to Casa Campo Dammuso.
Dammuso Casa Campo – situated a 5 minute walk from the wine cellar, can accommodate up to 4 guests.
Casa Valcanzirja – situated a 5 minute drive from the wine cellar, perched on a hilltop overlooking the valley. Can accommodate up to 4 guests and is equipped with a kitchen.
Restaurant
A delight for the palette, Locanda Gulfi's restaurant is a sensory journey with ancient origins: starting from the land, crossing through seasonality, via the creativity and innovation of the chef until these outstanding dishes reach the end of their journey on the tables of Locanda's restaurant. Refined ideas that begin with top-quality raw materials, accompanied by fine wines produced on site. The finishing touch is given by the skills of the young pastry chef who puts all of his inspiration and passion for cooking into his creations.
Services & Activities
The hotel's owners are delighted to be able to offer guests a guided tour of the wine cellar. Upon request and at an additional fee, tasting menus and cookery courses can be arranged. The pool, nestled in lush greenery, is available for guests' use. Complimentary Wi-Fi connection is available in all of the rooms in the main building as well as in the restaurant.
Places to visit in the local area
Guests at Locanda Gulfi have the possibility of visiting various important historical and archaeological sites in the local area, all listed as UNESCO World Heritage sites:
Archaeological Area of Agrigento
Enna, Piazza Armerina, Villa Romana del Casale
The Baroque city of Val di Noto
Syracuse and its Greek, Roman, Byzantine and Norman remains
The Rocky Necropolis of Pantalica
Mount Etna
<< Slow&Chic Sicily
Rooms Locanda Gulfi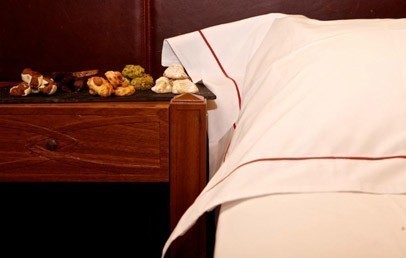 10 sqm – single bed Furnished with hand-crafted furniture in a simple and comfortable style, this
read more »»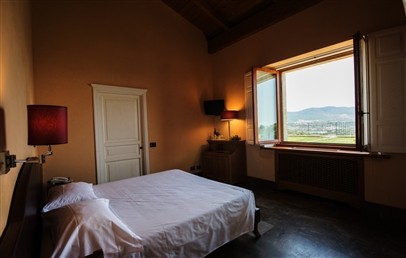 18-20 sqm – double bed or twin beds Furnished with hand-crafted furniture in a simple and
read more »»
25 sqm – double bed or twin beds Furnished with hand-crafted furniture in a simple and
read more »»
Common areas
Swimming pool
Sun terrace
Outdoor lounge areas
In room / Private Services
Rooms adapted for disabled people
Activities
Wine&Food tours
Wine tastings
Cooking classes
In the surroundings
Cultural Centres
Tourist Centres within 30 mins. by car
*NB: The services may not be fully available / working and subject to change for reasons beyond the control of CharmingItaly.com who declines every responsibility.
Map Locanda Gulfi
Please select the points of interest you want to display on the map
Get More Locanda Gulfi
01-04-2020 - 31-12-2022
Exclusively for our customers: a bottle of wine upon arrival
01-04-2023 - 31-12-2024
Exclusively for our customers: a bottle of wine upon arrival
*NB: The offers are not valid for all rooms. To find out, which rooms and periods the offers apply to, please check our online-booking portal.