Useful Info
Palo Laziale
Rome city centre - 35 minutes drive
Rome Fiumicino Airport - 29 km
Rooms - 19
Pets allowed - YES, not allowed in common areas
Check In:
28-04-2017
Check Out:
29-04-2017
Nights
1
Clients:
0 Adults
Modify
Opening Period : La Posta Vecchia
From 13 April 2017
-
to 22 October 2017
From 30 December 2017
-
to 02 January 2018
Location
La Posta Vecchia Hotel is a 5-star property in Palo Laziale, a stunning location in Rome. Precisely located in the nearby of the airport (20 km) and within walking distance from the sea. La Posta Vecchia is surrounded by a flourishing italian garden with exotic plants and Mediterranean fragrances. The Hotel offers a relaxing and luxury stay where you have the chance to combine a cultural and a sea holiday in Rome.
Hotel
Built in 1640, La Posta Vecchia is an ancient villa, restored by Jean Paul Getti in the 1960. Today it is the luxury property of Roberto Sciò who returned it to its original function of hospitality. The Hotel is characterized by furniture from the 15th and 17th centuries and unique artworks from around the world. La Posta Vecchia consists of 19 rooms and suites and hosts the Gourmet Restaurant "The Cesar", a heated swimming pool, a private beach, different meeting rooms, an private helipad and a tennis court.
Wellness Centre
La Posta Vecchia presents the LPV Health & Beauty SPA which is able to guarantee the maximum relax and wellness with a selected and advanced treatments list and thanks also to the Officina Profumo Farmaceutica di Santa Maria Novella di Firenze products. On request is possible to have the Spa services in the privacy of your room.
Services & Activities
The staff of the La Posta Vecchia is at guests disposal for any request and additional services. It usually organizes boat trips, private city visits, cooking classes and find for you the best personal shoppers. Its luxury saloons and gardens are also ideal for celebrate ceremonies, private dinners and work meetings.
Rooms La Posta Vecchia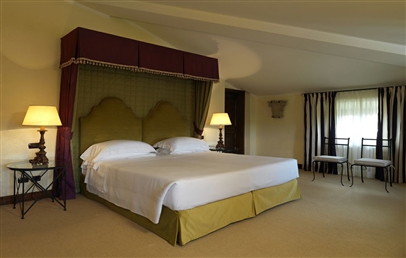 34 sqm/king-size bed Located on the second floor, the two double Standard rooms are cosy and warm.
read more »»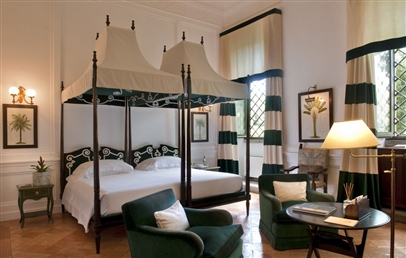 28-43 sqm/king-size bed Located on the fround or 1st floor, the six Deluxe Superior rooms are large
read more »»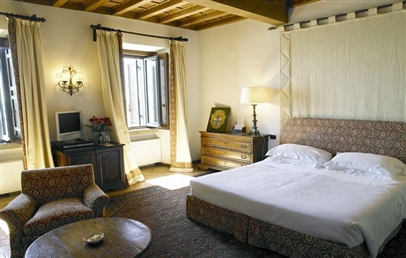 33-38 sqm/king-size bed Located on the 1st floor, the three Deluxe Superior Sea View are characterized by
read more »»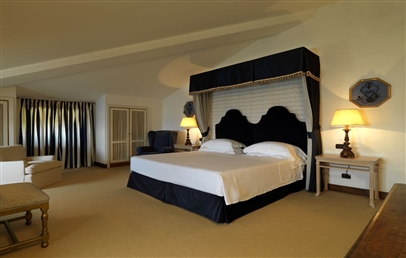 40-65 sqm/King-size bed Located in the 1st floor and in the upper floors of the towers, the
read more »»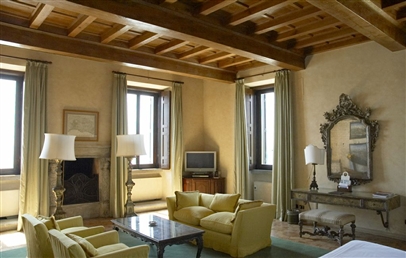 50-60 sqm/King-size bed The three Senior Suite are luxury, large and warm. All different each other, they
read more »»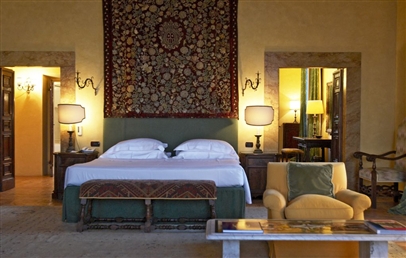 About 90 sqm/King-size bed The two Master Suites are the most exclusive and large accommodation of the
read more »»
General information
Swimming pool
Rooms adapted for disabled people
Pets allowed
Garden
Outdoor lounge areas
Other services
Parking
Internet throughout the hotel
Meeting rooms
Helipad
Personal shopper
Sport & Wellness
Fitness room
Spa
Tennis court
Activities
Horse riding
Excursions/Guided tours
Boat trips
Cooking classes
*NB: The services may not be fully available / working and subject to change for reasons beyond the control of CharmingItaly.com who declines every responsibility.
Map La Posta Vecchia
Please select the points of interest you want to display on the map
Get More La Posta Vecchia
13-04-2017 - 22-10-2017
Special for honeymooners: a bottle of champagne and a fruit basket in the room upon arrival!
30-12-2017 - 02-01-2018
Special for honeymooners: a bottle of champagne and a fruit basket in the room upon arrival!
*NB: The offers are not valid for all rooms. To find out, which rooms and periods the offers apply to, please check our online-booking portal.

TELEPHONE ASSISTANCE
+39.070.513489 CALL NOW!