Useful Info
Aparthotel with breakfast includes
1 km from Jonian Sea
Airport Brindisi approx. 90 km
Gallipoli 7 km
Charming's opinion
Masseria Li Foggi, set in the fabulous Gallipoli surroundings, is the perfect place for families with small children. Its informal and relaxing atmosphere makes the Masseria a good starting point for vacations on the sea or just for a relaxing
Check In:
26-07-2017
Check Out:
27-07-2017
Nights
1
Clients:
0 Adults
Modify
Opening Period : Masseria Li Foggi
From 01 April 2017
-
to 31 October 2017
Location
The Masseria Li Foggi is located in the heart of Apulia, close to the Lido of Gallipoli and only around 1 km away from the jonian sea and on the border of the nature park of Punta Pizzo – the island of Sant'Andrea, an oasis and peaceful place where to find a sanctuary. The distance from the airport of Brindisi is about 90 km.

Charming suggests you to rent a car to reach your desired hotel.
Masseria
The Masseria Li Foggi, a typical land house, has been built in the 16th century and was domicile of an aristocratic family and today transformed in a unique site of peace and relax. The colours, the sounds and the air is lightly perfumed by salty smell, rosemary and olives and enchants the guests.
Rooms
In total the Masseria has apartments and all have various dimension, they offer one to two bedrooms, a living room with kitchenette equipped wit a dish washer, bathroom, air condition and a private terrace which faces on to the Masseria's garden. Each apartment has a television, no telephone. The internal architecture is vaguely Moorish in its design and is characterised by the thick walls decorated with warm colours, vaulted ceilings. Much time has been spent, thinking and re-thinkings each single detail, in order to make every single corner of the apartments, a unique piece of heaven. Beaautiful terracotta features, the bed linen in natural fibres and the splendid curtains which are coupled with wooden and iron features, offer guests a sober but refined style.
Aparthotel Superior – for 2/3 people, with one bedroom.
Aparthotel Deluxe – for 2/4 people, with two bedrooms.
Aparthotel Studio – for 2 people, Studio with double bed and living area.
Prices include accommodation, continental breakfast, daily cleaning and change of bed linen/towels twice a week. An extra charge is due for extra linen change of € 10 and for customized breakfast (gluten-free, vegan, regional products, vegetables km 0) € 10 per person/breakfast.

Wellness Centre
An inviting, attractive and small beauty centre at the Masseria Li Foggi offers several relaxing treatments as well massages based on almond and essential oils (reservations required).
Sevices & Activities
At the Masseria Li Foggi you can hire mountain bikes and discover the surroundings of the Masseria.
Tourist tax – The municipality of Ugento requires the payment of € 0,50 per person/overnight for June and September and € 1,00 per person/overnight for July and August, for a maximum of 7 nights (excluding children under 12 years and not self-sufficient disabled people) to be paid on spot.

Important – The reception of Masseria Li Foggi is open during the following hours from 9:00 to 13:00 and from 16:00 to 20:00. Therefore it is necessary to provide your arrival time at least one day in advance.


<< Slow&Chic Puglia

Rooms Masseria Li Foggi
approx. 60-70 sqm/double bed Spacious and comfortable apartment offers guests a sober and refined style. It is
read more »»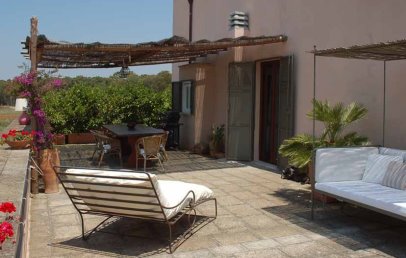 approx. 90-100 sqm/double bed Spacious and comfortable apartment offers guests a sober and refined style. It is
read more »»
30-35 sqm/double bed Spacious double room with living zone with kitchenette. The Studio is characterised by thick
read more »»
In the surroundings
Selection of beaches
Cultural Centres
Tourist Centre within 10/15 mins. by car
General information
Swimming pool
Sun terrace
Garden
Outdoor lounge areas
Other services
Internet throughout the hotel
Parking
Bicycles available
*NB: The services may not be fully available / working and subject to change for reasons beyond the control of CharmingItaly.com who declines every responsibility.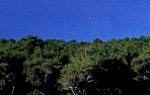 During the summer months, most parts of Italy can get uncomfortably hot, and the southern region of Puglia is definitely no exception. July and August are usually the hottest months in Italy
read full article >>
Map Masseria Li Foggi
Please select the points of interest you want to display on the map
Offer Masseria Li Foggi
Advance Booking Percentuale
Special Advance Booking - Make your reservation 30 days in advance and get 10% discount on your stay.
Minimum stay PERCENTUALE
Long stay offer: 10% discount on the second week of your stay.
Extra Masseria Li Foggi
01-04-2017 - 31-10-2017
Baby cot for the child up to 3 years old to be paid locally: € 10,00 per day
*NB: The offers are not valid for all rooms. To find out, which rooms and periods the offers apply to, please check our online-booking portal.

TELEPHONE ASSISTANCE
+39.070.513489 CALL NOW!