Via del Salviatino 21 -
Firenze (Firenze) Toscana
Check In:
19-10-2018
Check Out:
20-10-2018
Nights
1
Clients:
0 Adults
Modify
Opening Period : Hotel Il Salviatino
From 29 March 2018
-
to 03 November 2018
Location
Just 15 minutes away from the city of Florence stands the Hotel Il Salviatino, one of the most exclusive luxury hotel in Florence. Located in the hills of Fiesole and immersed in the Tuscan countryside, among parks and gardens, the hotel offers spectacular views of the surrounding nature and beauty of the city of Florence. It is only 25 minutes from the airport of Florence Amerigo Vespucci and approx. 75 minutes from Pisa Galileo Galilei.
Hotel
Medieval country house dating back to the fourteenth century, restored and then completely changed under various owners since 1447, Il Salviatino became a place of encounters and cultural exchanges with the Salviati family in the sixteenth and seventeenth century. The nickname "The cheeky" was given to this residence in the twentieth century, due to its dominant position on the city of Florence and the vast surrounding park. Today is a luxury hotel completely renovated, which devotes its attention to every small detail, and becomes an ideal resting place for selected customers.
Rooms
The 44 rooms and suites of the Hotel Il Salviatino are furnished according to the style of the villa. In fact they combine modern furnishings with traditional ones. Guests will find fine Tuscan bed linen handmade by local artisans, original artworks, but also a Nespresso coffee machine and many other amenities, that will make any stay memorable. Each room and suite has a unique and personal decor, which takes us back to its former glory of the Renaissance aristocracy period.
Wellness Centre
One of the strength point of the Hotel Il Salviatino is the extraordinary Spa, located in the greenest corner of the villa's park. The innovative and delicate formulas melt with the treatments, leads somehow to a "multisensory emotional journey".
Restaurant
The restaurant "La Cucina" was designed with the intent to create a cuisine rooted in the most authentic Tuscan tradition. During the summer, tables are set up on the terrace, while on cooler evenings guests can dine in the area of the bookshop. Closed on Tuesdays.
Services & Activities
The following services are available upon request: bike rental, tastings, truffle hunting.
Guest can access to the multi-level swimming pool.
Tourist tax – € 5,00 per person, per overnight, to be paid directly on site.

<< City Hotels Tuscany
Rooms Hotel Il Salviatino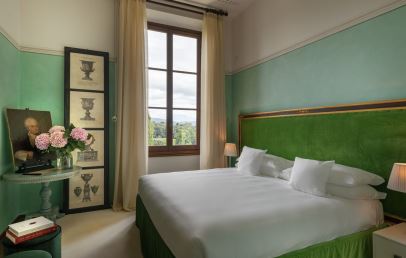 28 sqm / double bed Luxury furnished accommodation, modern amenities combined with traditional furnishing with sophisticated
read more »»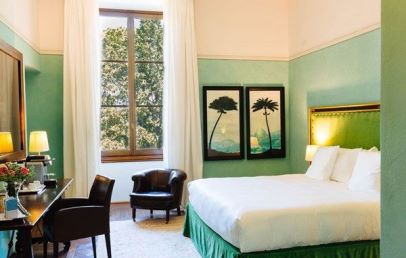 38 sqm / double bed Located in the main Villa. Luxury and spacious accommodation, furnished with
read more »»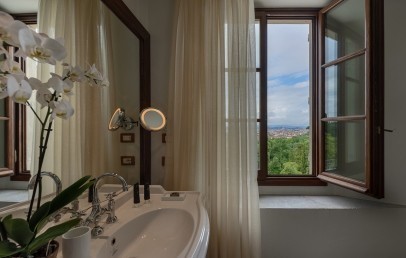 25 sqm / double bed These comfortable rooms offer from the window a spectacular view on
read more »»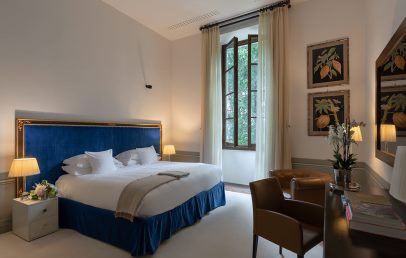 50 sqm / double bed + two extra beds Located in the main Villa. The accommodation
read more »»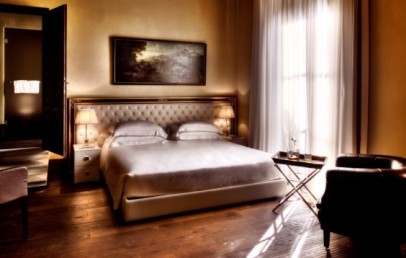 About 48 sq.m. - double bed + two extra beds Each with its own unique aesthetic,
read more »»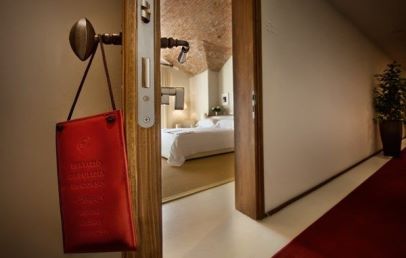 50 sq.m. - double bed Nice and spacious Junior Suite, ideal for a private retreat. The
read more »»
30 sq.m. - double bed The rooms are located in the main Villa, are more spacious
read more »»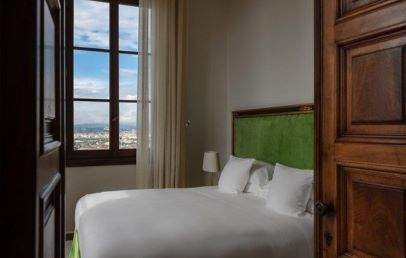 40 s.m. - double bed + 3rd bed Eclectic Florentine elegance meets breathtaking vistas and spacious
read more »»
In the surroundings
Cultural Centres
Tourist Centre within 10/15 mins. by car
Tourist Centres within 30 mins. by car
Other services
Internet throughout the hotel
Meeting rooms
Bike rental
Sport & Wellness
Spa
Wellness treatments
Fitness room
General information
Swimming pool
Sun terrace
Garden
Outdoor lounge areas
Activities
Cooking classes
Wine tastings
*NB: The services may not be fully available / working and subject to change for reasons beyond the control of CharmingItaly.com who declines every responsibility.
Map Hotel Il Salviatino
Please select the points of interest you want to display on the map
Offer Hotel Il Salviatino
Advance Booking Percentuale
Special Advance Booking - Make your reservation 3 days in advance and get 15% discount on your stay
Long Stay ULTIMO GIORNO
Book 4 nights and pay only 3 nights!
Long Stay ULTIMO GIORNO
Book 3 nights and pay only 2 nights!
Long Stay ULTIMO GIORNO
Book 3 nights and pay only 2 nights!
*NB: The offers are not valid for all rooms. To find out, which rooms and periods the offers apply to, please check our online-booking portal.