Useful Info
90 rooms
Beach distance: 300 m
SPA
Kids Club from 4 years
Airports: Palermo 151 km, Trapani 150 km, Catania 195 km
Golf Club 25 km away
Charming's opinion
Located in the south-west of Sicily, an area rich in historical and natural beauty, the Resort is a jewel that fits perfectly into the surrounding natural environment. Its geographical position, its proximity to the sea and the ample space dedicated
Check In:
24-09-2023
Check Out:
25-09-2023
Nights
1
Clients:
0 Adults
Modify
Opening Period : ADLER Spa Resort SICILIA
From 09 March 2023
-
to 07 January 2024
From 08 January 2024
-
to 31 December 2024
Location
Bordering the Torre Salsa Nature Reserve, one of the best known protected areas in the region, the ADLER Spa Resort SICILIA is located in the Agrigento area, along the south-western coast of Sicily. From the resort you can easily reach Scala dei Turchi (23 km), the Valle de Templi (34 km), Agrigento (37 km), the Temple of Selinunte (69 km), Castelvetrano (70 km).
Distances from the airports: Palermo 151 km, Trapani 150 km, Catania 195 km.
Hotel
Built according to the principle of sustainable architecture, the resort consists of several buildings on a single floor, surrounded by greenery and perfectly integrated into the surrounding landscape, with the intention of creating the minimum environmental impact. The ADLER Spa Resort SICILIA stands on a hill 80 m above sea level, in a panoramic position, about 300 metres from the beach.
Rooms
The resort has 90 very spacious and bright rooms, decorated in natural materials. All have a bathroom with shower and a large window with a panoramic terrace.
Beach
From the resort there is direct access to the sea, which is about 300 metres away and lies at the foot of the promontory on which the resort is located. The beach, which can be reached in about ten minutes on foot or by shuttle bus, is protected by a typical Mediterranean pine forest and is characterised by fine sand.
A stretch of beach is reserved for ADLER Spa Resort SICILIA guests and is equipped with parasols and sun loungers.
Wellness Centre
The Wellness & Spa Centre covers an area of 3,200 m2 indoors plus various outdoor areas, and includes: Turkish bath, Finnish sauna, biosauna, outdoor hot tub with saline water, outdoor freshwater pool, 25 m2 sports pool, roof-top thalasso hot tub with panoramic view, natural lake with yoga pavilion on the lake, 3 panoramic relaxation areas, 1 hairdresser, 1 fully equipped fitness gym.
The wellness area also offers a wide range of SPA treatments such as thalassotherapy, massages and beauty treatments.
The swimming pools and saunas are accessible throughout the period.
Families
The AKI Kids Club provides entertainment for children from 4 years of age and is open daily.
Restaurant
The main restaurant is open for breakfast and dinner, with a lovely view of the sea. At lunchtime there is the Osteria, offering a wide range of starters, salads and hot dishes. There is also a bar with a panoramic terrace and a cold drink service is available at the eco-friendly Lido.
Services & Activities
A wide range of daily activities are available: wine tasting tours, cultural tours, sunrise and sunset walks on the beach, guided walking and e-bike tours, yoga and meditation classes, fitness classes. Nearby: kayaking, canoeing, SUP, golf (25 km), horse riding.
Free covered parking. Charging stations for electric cars.
Rooms ADLER Spa Resort SICILIA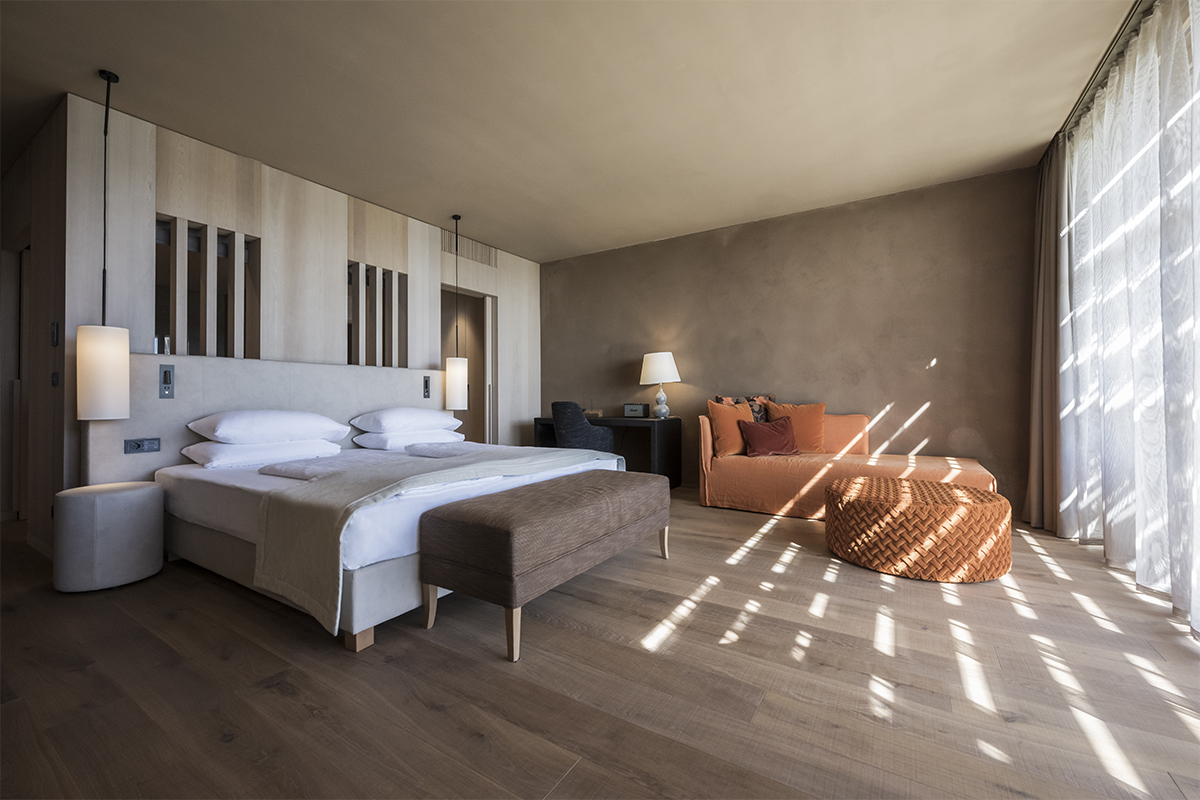 55 sq.m. + 15 sq.m. terrace Spacious and bright rooms furnished with natural materials. They have a
read more »»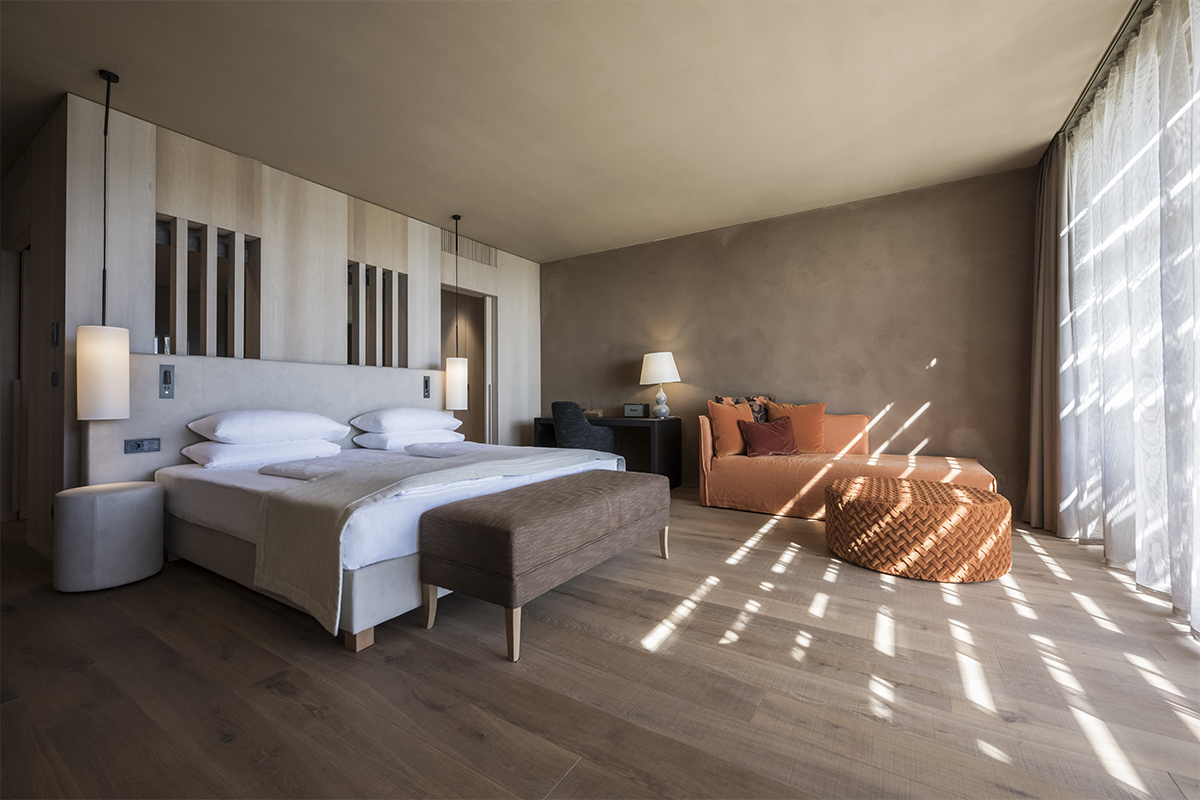 75 sq.m. + 15 sq.m. terrace Spacious and bright rooms furnished with natural materials. They consist of two
read more »»
Wellness
Wellness centre / Spa
Thalasso Center
Massages
Beauty treatments
Wellness treatments
*NB: The services may not be fully available / working and subject to change for reasons beyond the control of CharmingItaly.com who declines every responsibility.
Map ADLER Spa Resort SICILIA
Please select the points of interest you want to display on the map
Get More ADLER Spa Resort SICILIA
09-01-2023 - 31-12-2024
Included in the rates: access to the ADLER Water, Sauna and Fitness world.
*NB: The offers are not valid for all rooms. To find out, which rooms and periods the offers apply to, please check our online-booking portal.