Strada vicinale Tammali -
Useful Info
Adults Only
6 rooms
Outdoor swimming pool
Gallipoli - 12 km
Charming's opinion
Il Giardino Grande is a historic residence located in the Salento hinterland, a short distance from the beautiful town of Gallipoli, known for its wonderful beaches and crystal clear sea. It is the ideal place for those who wish to spend a relaxing
Check In:
07-06-2023
Check Out:
08-06-2023
Nights
1
Clients:
0 Adults
Modify
Opening Period : Il Giardino Grande
From 27 April 2023
-
to 31 December 2023
From 01 January 2024
-
to 31 December 2024
Location
Il Giardino Grande is located in the countryside of Parabita, a small village about 12 km from the renowned resort of Gallipoli. It is an oasis of peace and tranquillity where guests can enjoy the typical Apulian welcome in an essential and refined environment.
Hotel
Dating back to the second half of the 19th century, the estate was the summer residence of a well-known aristocratic family in the area. It has been restored preserving the precious testimonies of the past such as the use of local stone, the architectural style and the care of the ornamental gardens, reviving them in perfect harmony with the present.
Adults Only - children are welcome from the age of 12.
Rooms
The 6 rooms at the Giardino Grande are comfortable and nicely furnished and have views of the courtyards or the surrounding garden. They are all equipped with Wi-Fi, a flat-screen TV, organic cotton bathroom linen and toiletries.
Services & Activities
The rate includes: breakfast based on local products, welcome amenities, Wi-Fi in the rooms and common areas, and access to the swimming pool. The latter, surrounded by olive trees, is for the exclusive use of guests and features a bar where guests can relax while enjoying cold seasonal dishes and refreshing drinks.
Additional services (for a fee): organisation of sailing excursions with an aperitif on board, bike tours, trekking, horse riding, golf and wine and food tours.
Check-in: 4-8 p.m. Check-out: 9-11 a.m.
Rooms Il Giardino Grande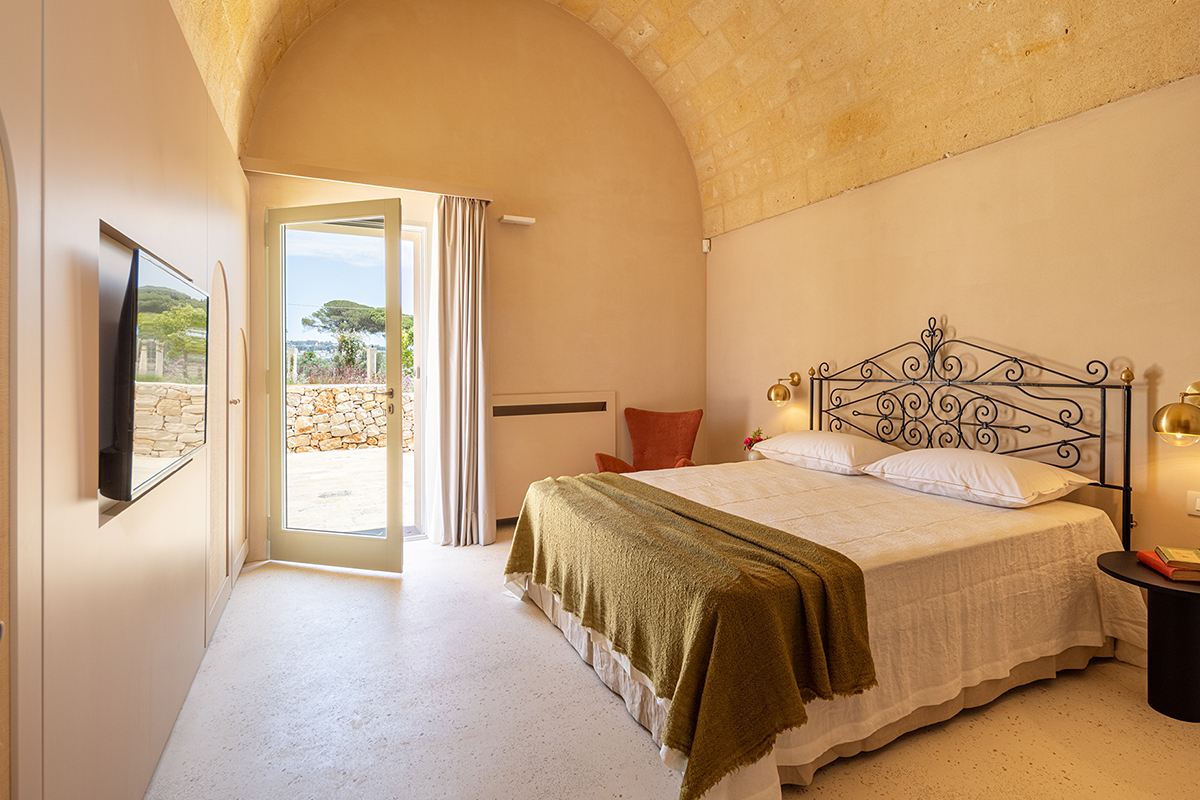 22 sq.m. - double bed The Melograno room is located on the ground floor, has direct access from
read more »»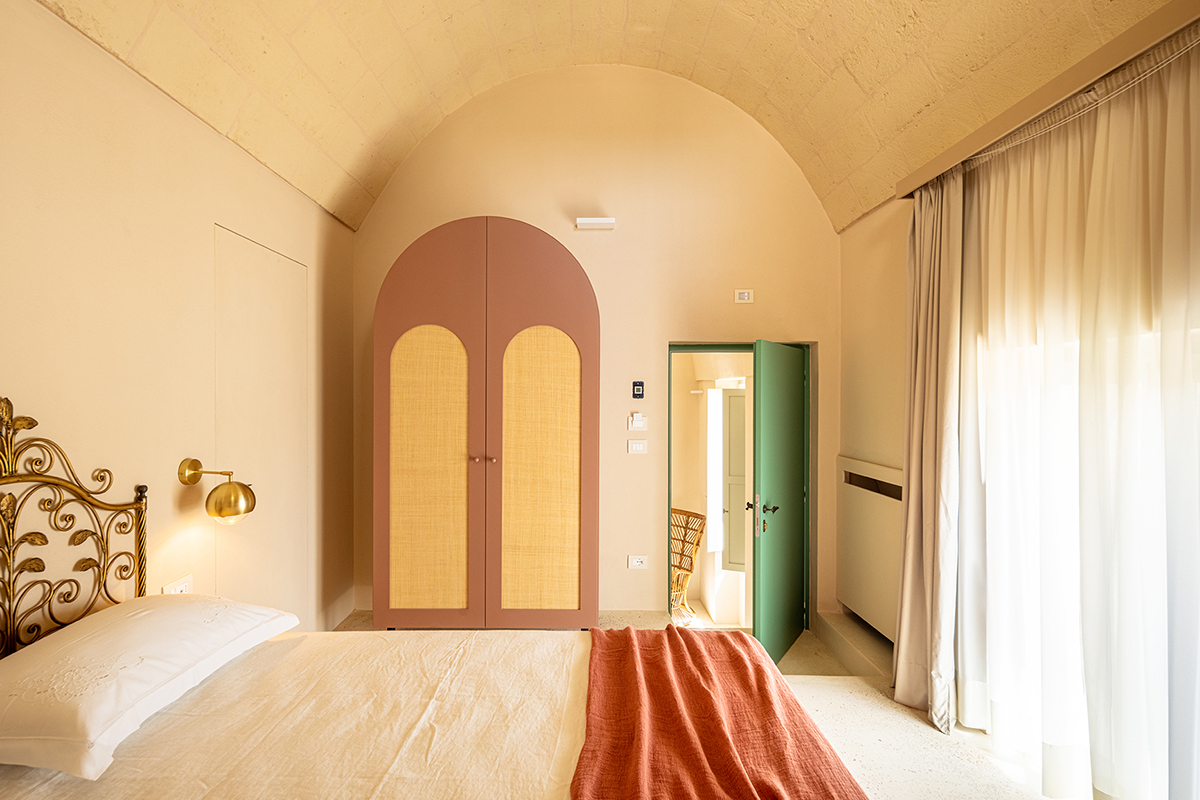 18 sq.m. The Loto room is the most private room. It overlooks the ornamental gardens and the
read more »»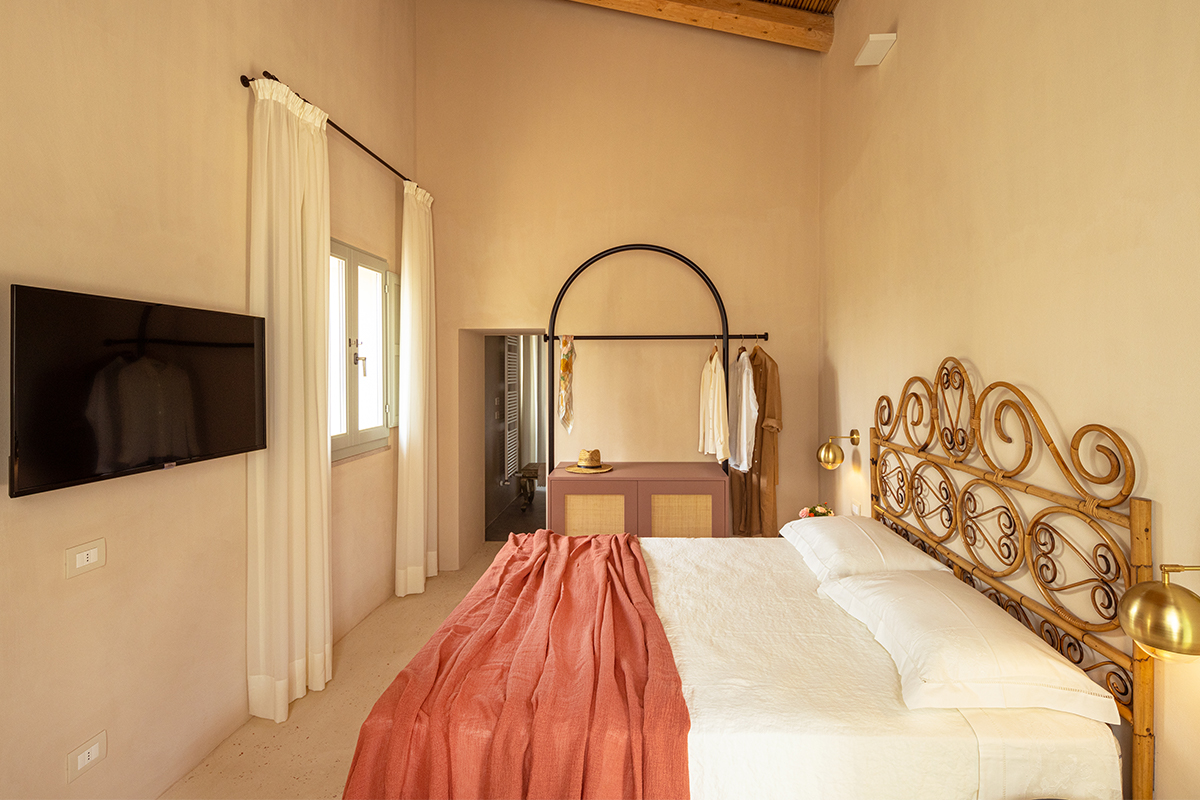 27 sq.m. The Junior Suite Fico retains one of the typical features of country residences, namely the
read more »»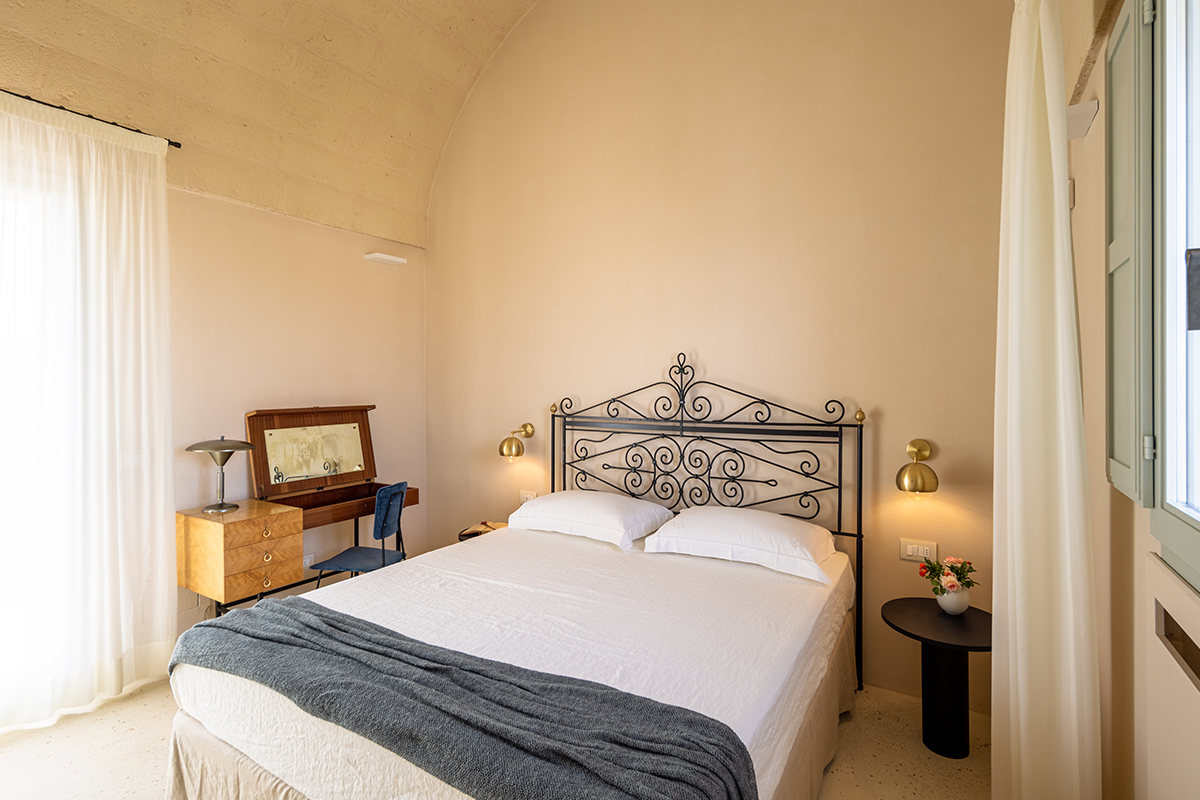 18 sq.m. The Carrubo Suite is located on the first floor and overlooks the main courtyard where
read more »»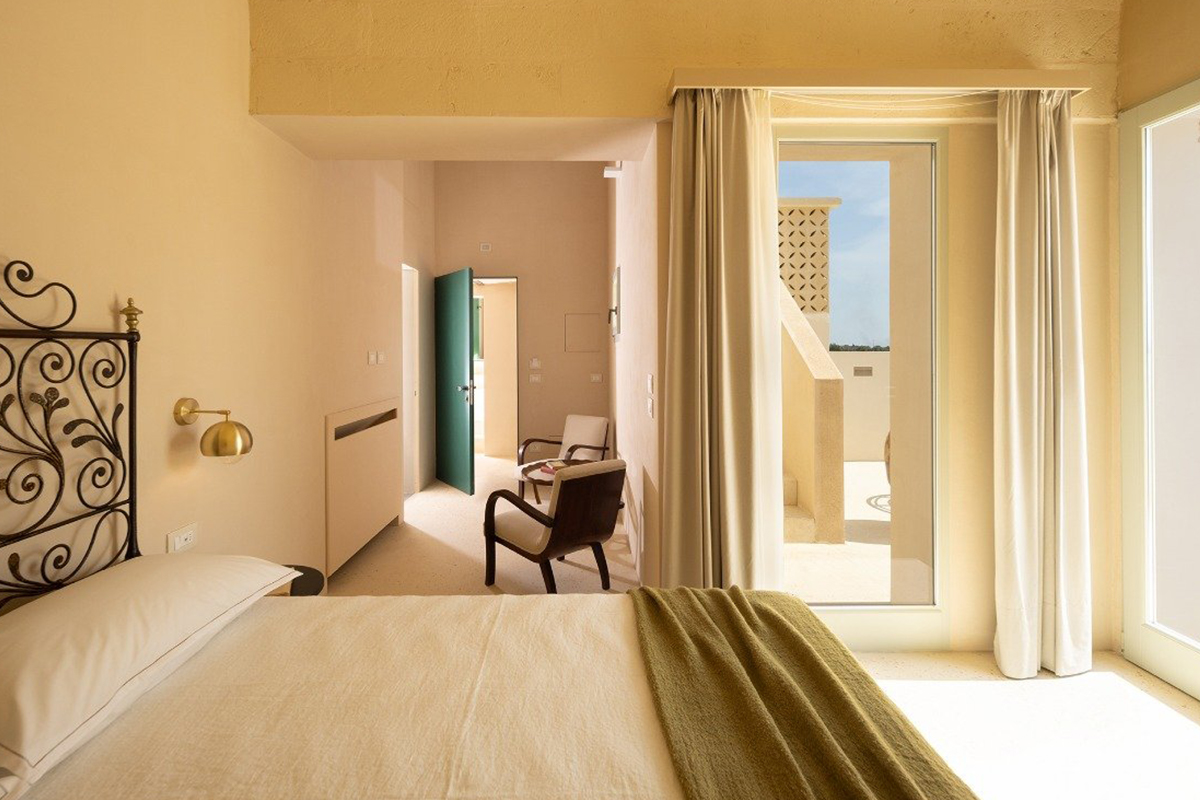 24 sq.m. The Ciliegio Suite is located on the first floor and is characterised by warm pastel
read more »»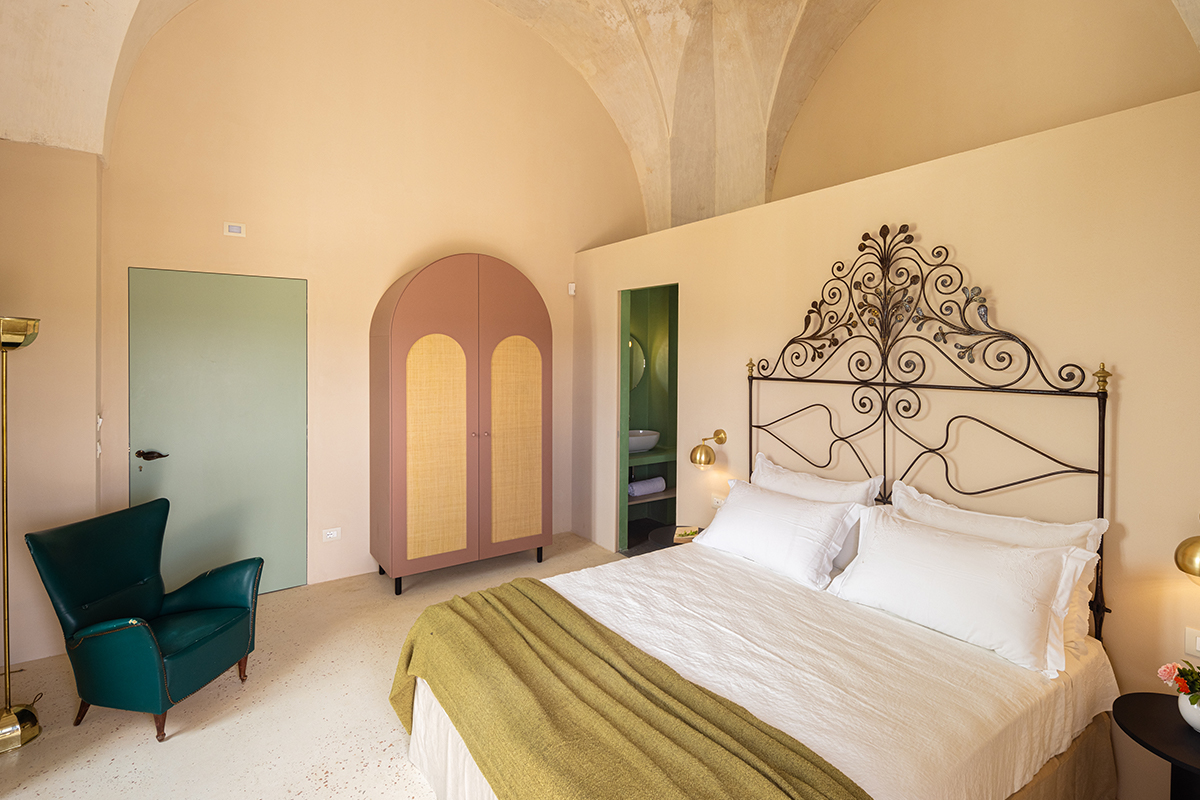 24 sq.m. The Ulivo Suite is the master room and is characterised by ancient vaulted ceilings and
read more »»
In room / Private Services
*NB: The services may not be fully available / working and subject to change for reasons beyond the control of CharmingItaly.com who declines every responsibility.
Map Il Giardino Grande
Please select the points of interest you want to display on the map