Via Chidro, Contrada Scaledda -
Useful Info
5 rooms
Brindisi airport 50 km, Bari airport 140 km
Pets allowed on request
Beach service included at Punta Prosciutto (10 km)
Charming's opinion
Immersed in the Apulian countryside but only a short distance from the sea, Masseria Scaledda is suitable for those who want to delve into the knowledge of tradition and the local area, and at the same time want to enjoy the beauty of the beautiful
Check In:
29-09-2023
Check Out:
30-09-2023
Nights
1
Clients:
0 Adults
Modify
Opening Period : Masseria Scaledda
Open all year round
Location
Masseria Scaledda is located in the nature reserve of the eastern Tarantino Park, not far from holm oak woods, archaeological areas and wonderful beaches such as Punta Prosciutto, San Pietro in Bevagna, Porto Cesareo, Torre Lapillo and Torre Colimena.  In the distance you can see the sea, which is about 2 km away. 
Brindisi airport is 50 km away, and Brindisi airport 140 km away.
Hotel
A fortified masseria whose origins date back to around 1172, which has kept its history and traditions intact. The masseria is surrounded by 125 hectares of land, where the property grows its vegetable garden, fruit, olives and wheat organically, and where it is possible to go walking or cycling, as well as doing physical activity. It is a favourite destination for lovers of Trekking, Nordic Walking and Bird Watching (just a few minutes away is the Salina dei Monaci, home to pink flamingos and other bird species).
Rooms
Masseria Scaledda has 4 suites and one deluxe room, renovated to preserve their old-world charm, but equipped with all comforts such as air conditioning and Wi-Fi. They have accessible outdoor spaces, original stone floors and tuff vaults.
Included in the rate:
Continental breakfast
Bed linen and towels
Daily cleaning with linen change
Air conditioning
Wi-fi
Electricity, gas, water, final cleaning
Indoor parking
Beach umbrella with two sun loungers at Lido degli Angeli Beach (during the lido's opening period) it is not possible to reserve the position or the row
Fridge bar (courtesy water bottle at check in)
Beach
In a few minutes by car you can reach Lido degli Angeli (Punta Prosciutto), the beach with a special agreement with the resort that is only 10 km away from Masseria Scaledda. Here guests have a beach umbrella with two sunbeds and a parking space at their disposal. Inside the lido there is a bar and a self-service for lunch.
Services & Activities
Numerous excursions and experiences are available in the surroundings of Masseria Scaledda: the staff is happy to advise about wine and oil tasting, boat trips, trekking/nordic walking/horse riding.  
Pets are allowed on request, with a final sanitation charge - the cost of the supplement is at the discretion of the masseria.
The reception is not open 24/24. Check-in is strictly between 14:00 and 17:00. In the event of Check In with different times for reasons of flight, transport in general, please advise the hotel in advance.
Check-out by 10:00 a.m.
Rooms Masseria Scaledda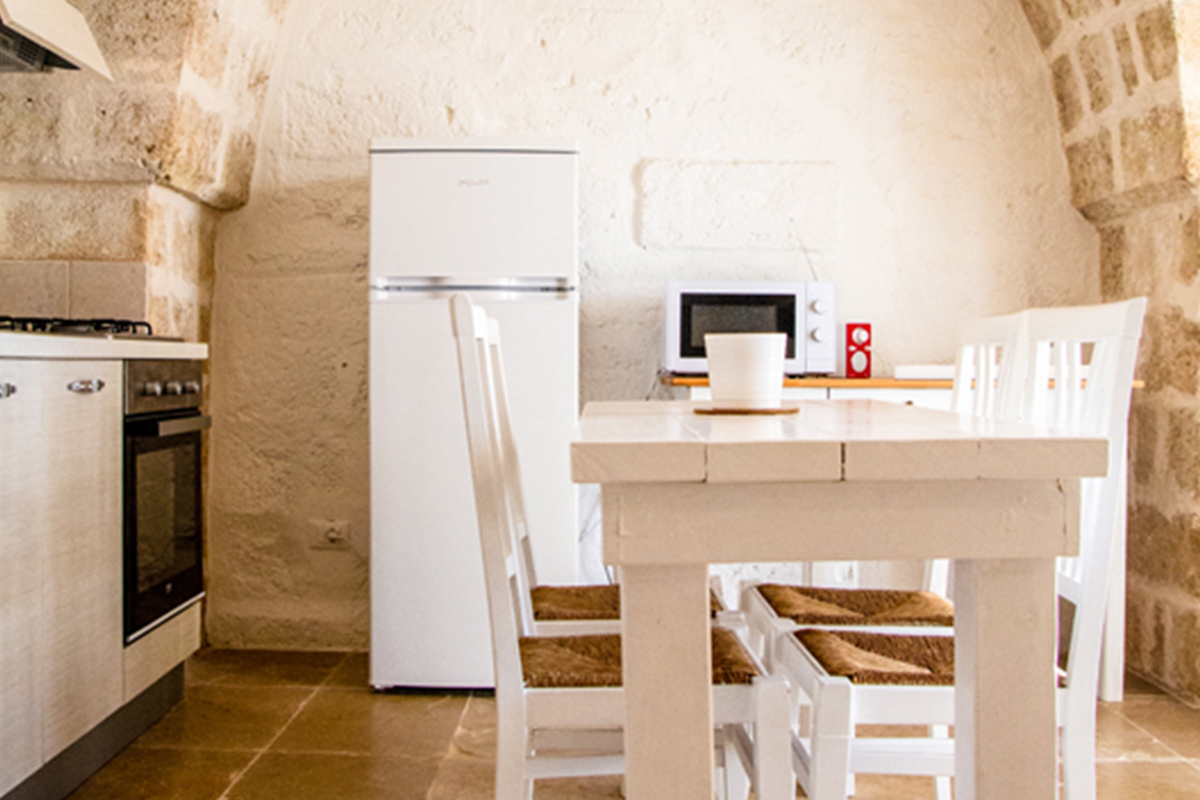 60 sq.m. + 36 sq.m. veranda Living room with kitchenette, 1 WC with shower, bedroom with double bed
read more »»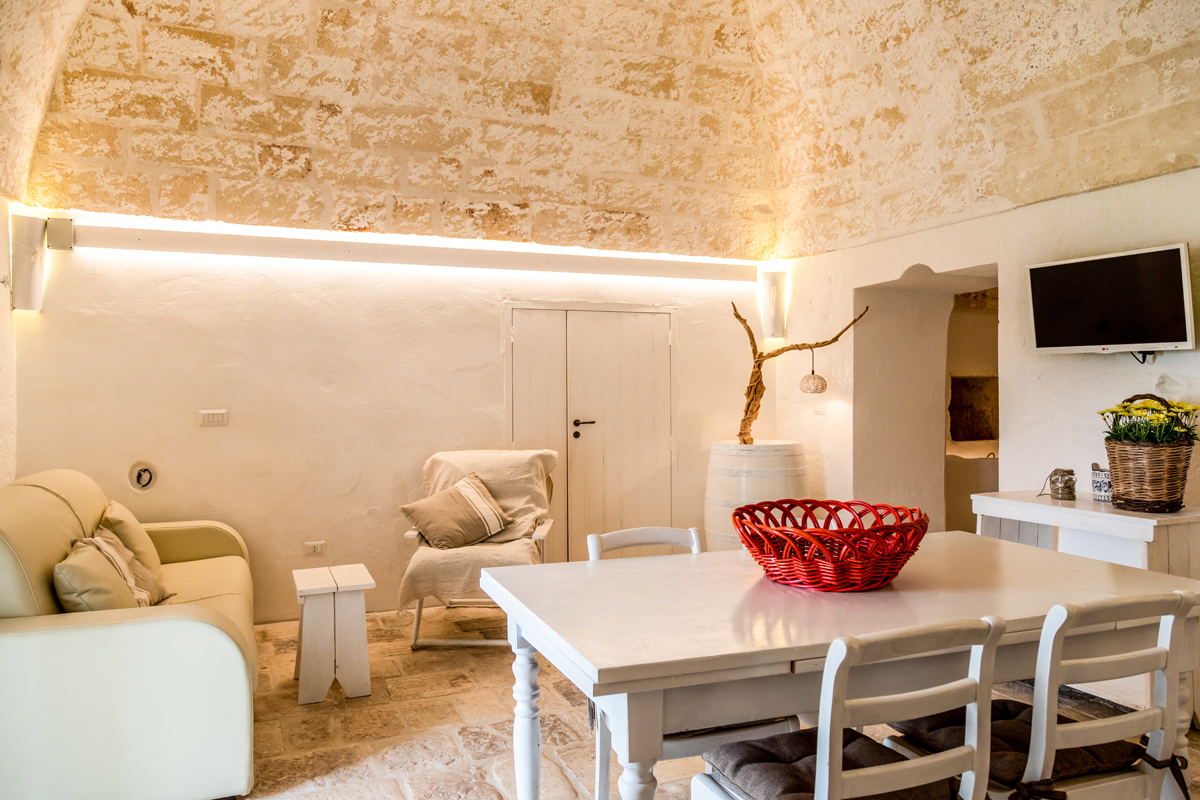 80 sq.m. + 40 sq.m. garden The suite has a living room with kitchenette, toilet with shower,
read more »»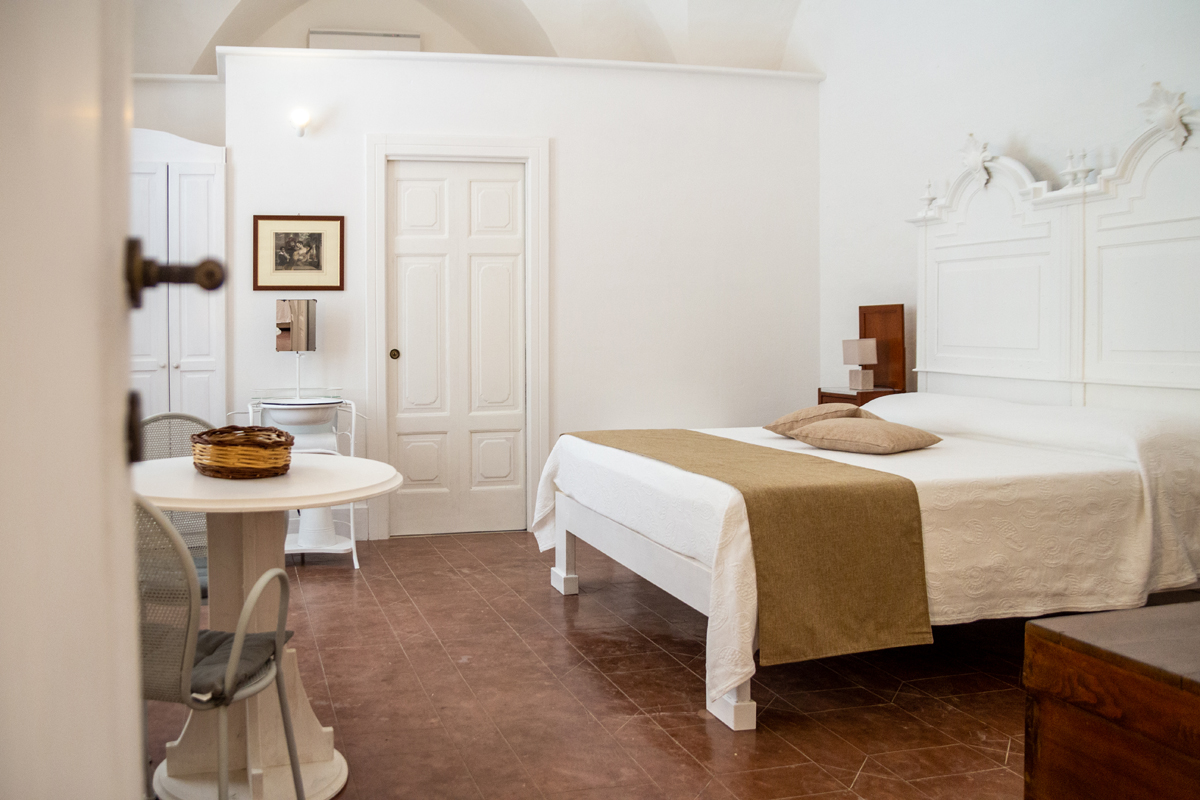 40 sq.m. 25 sq.m. terrace Large room with WC, fireplace, terrace with panoramic sea view on the
read more »»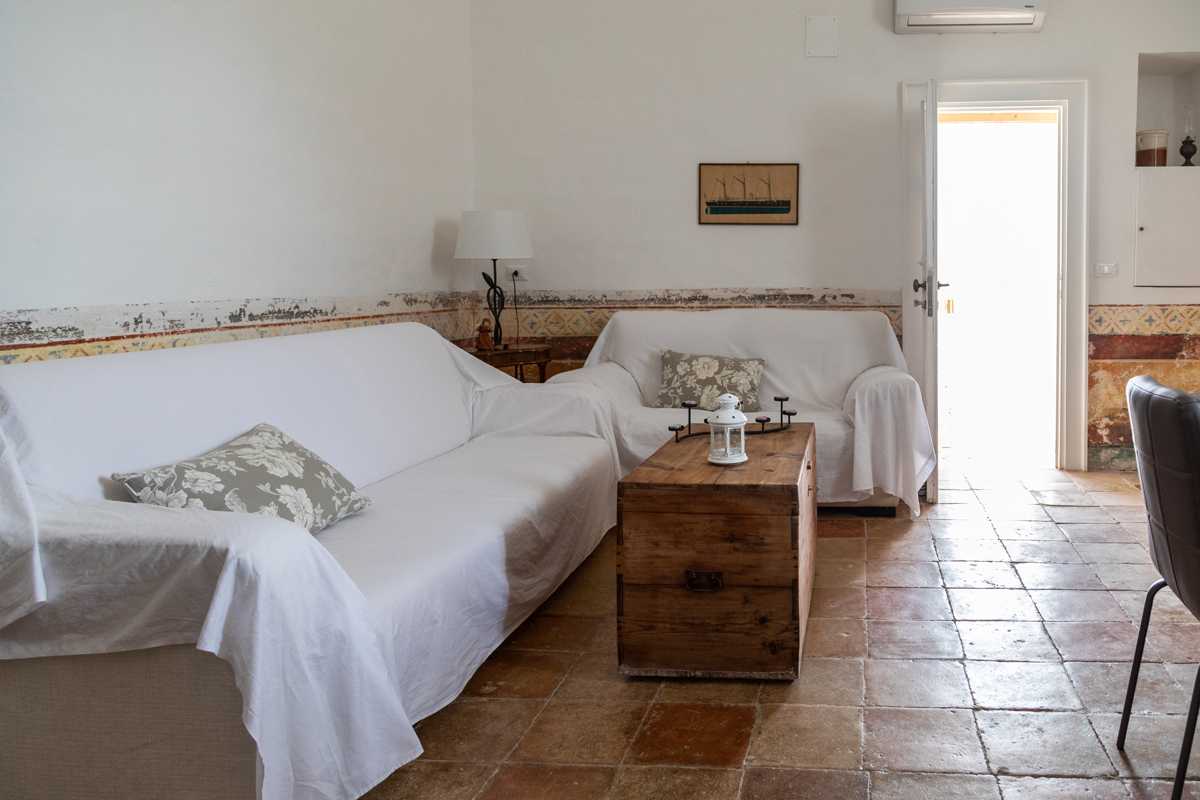 90 sq.m + 80 sq.m terrace The suite features on the first floor a large terrace with
read more »»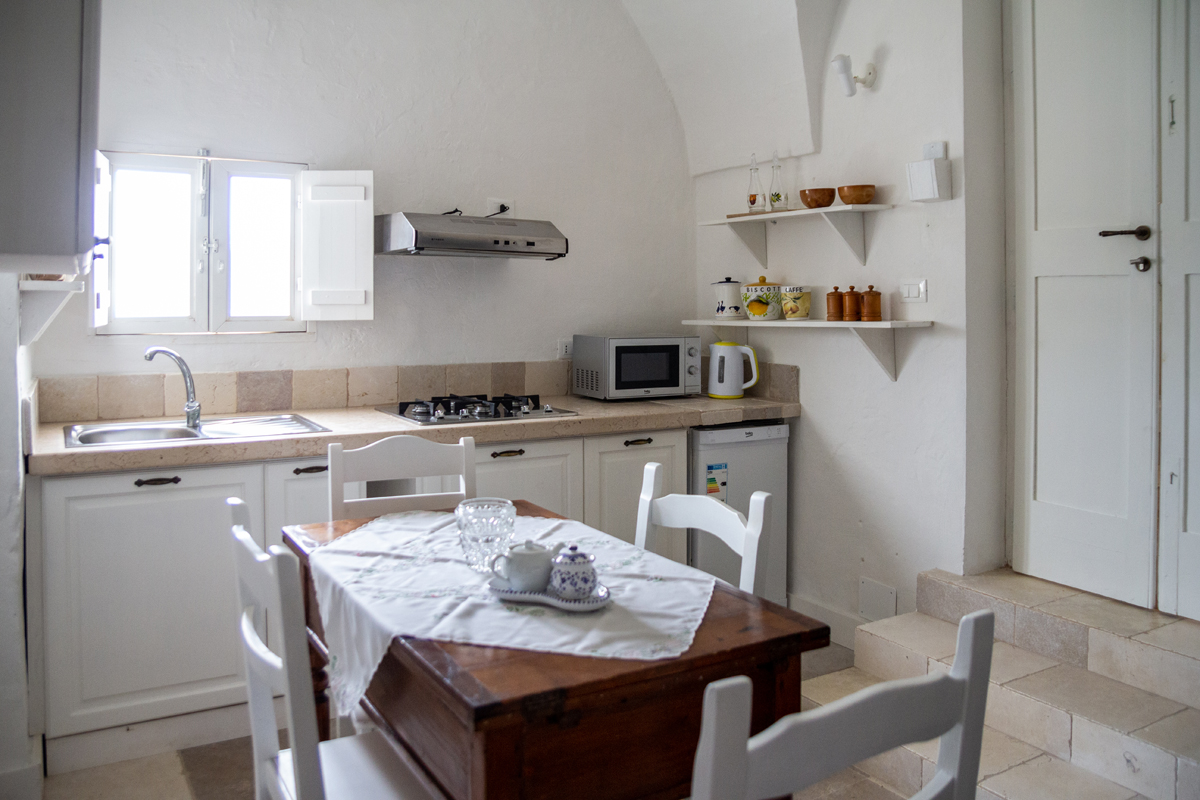 40 sq.m. + 25 sq.m. terrace The suite has a living room with a fireplace and kitchenette,
read more »»
*NB: The services may not be fully available / working and subject to change for reasons beyond the control of CharmingItaly.com who declines every responsibility.
Map Masseria Scaledda
Please select the points of interest you want to display on the map
Offer Masseria Scaledda
Opzionale Minimum Stay PERCENTUALE
5% reduction! Prepaid/ not refundable rate.
*NB: The offers are not valid for all rooms. To find out, which rooms and periods the offers apply to, please check our online-booking portal.