Useful Info
Reception 07:00 - 23:00
Check-in 14:00 - 23:00
Check-out 10:30
Late Check-Out on request
Breakfast 7:30 - 10:30
Pets not allowed
Charming's opinion
In the city centre, a few hundred meters from the Cathedral, this accommodation is the perfect choice for those who want to enjoy the city, its history and its nightlife. Recommended for guests who appreciate art and fine living and seek a personal
Check In:
25-09-2023
Check Out:
26-09-2023
Nights
1
Clients:
0 Adults
Modify
Opening Period : Asmundo di Gisira
Open all year round
Location 
Against the backdrop of outstanding baroque architecture, Asmundo di Gisira is in the heart of the town's historic marketplace, within walking distance of Piazza Duomo.
On entering the building you will leave behind the hubbub of the street market and will start on an exciting and amazing journey back in time, through history, art and legend.
Walking through the streets of the old town you can admire the extraordinary Baroque masterpieces, harmoniously set next to works of subsequent art periods.
The hotel is only 6 km from Fontanarossa airport, 240 m from piazza Duomo and 1.4 km from the central railway station.
Hotel
Asmundo di Gisira is an informal independent hotel, intentionally comprising a small number of Art Rooms, appointed with care to detail in order to embody fully the Art of Hospitality, respecting history while looking to the future through a perfect artistic melting pot: Italian furnishings of the 1930s and 1960s are beautifully matched with stucco or frescoed ceilings or and other unique historical elements, creating the unique concept of Asmundo di Gisira. A historical building which becomes a small, great Temple of Hospitality, opening its doors to the most discerning and curious travellers and offering them a unique experience. The motto of this boutique hotel summarises this concept very nicely: Asmundo di Gisira - Art market living boutique.
Rooms
Eleven rooms, including 6 uniquely decorated Art Rooms, each with a story to tell, with floor area ranging from 30 m2 to 60 m2. All rooms have one or more external balconies overlooking the city.
Restaurant
The buffet-style breakfast is served in the bar room. The morning begins with freshly squeezed orange juice and mainly local and regional foods; organic, vegan and gluten-free products are available. Guests are pampered and welcomed in the best Sicilian tradition.
Breakfast hours: 7:30 - 10:30.
Services and activities
Free services: Wi-Fi, Luxury Wellness Set "Ortigia", safe box, luggage deposit, panoramic terrace and solarium with sun loungers.
Fee-based services: airport transfers, mini bar with organic products, bar and coffee/tea service, tours and activities, laundry service (according to availability), wellness services, gourmet services, ancillary personalised services.
Pets not allowed.
Reception opening hours 07:00 - 23:00
Check-in 14:00 - 23.00, Check out 10:30. Late Check out on request depending on availability.
Rooms Asmundo di Gisira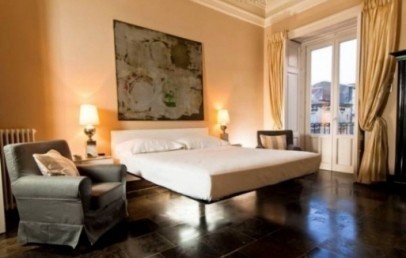 35 sq.m - double bed (cannot be split)Charming room in neoclassical style, with balcony overlooking the
read more »»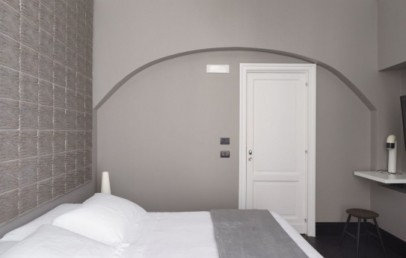 33 sq.m. - double bed (cannot be split)Dedicated to the magician Eliodoro, the room has a
read more »»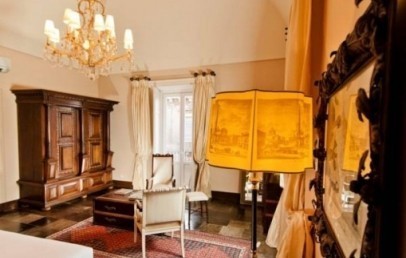 42 sq.m. - double bed (cannot be split)Junior Suites in neoclassical style, with two balconies overlooking
read more »»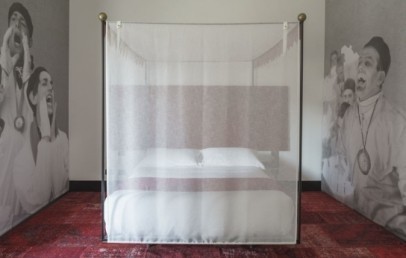 39 sq.m. king size double bedDedicated to the city' s patron Saint, the room has a
read more »»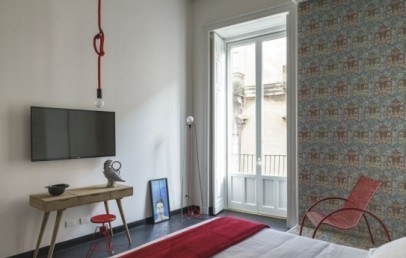 38 sq.m. - double bed (can be split on request)Double room with double bed. The bathroom
read more »»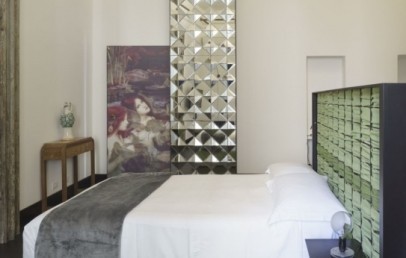 51 sq.m. - twin beds queen sizeRoom with two single queen size beds, with three private
read more »»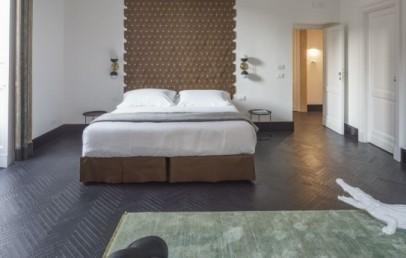 44 sq.m. - king size double bed (can be split on request)The room has a double
read more »»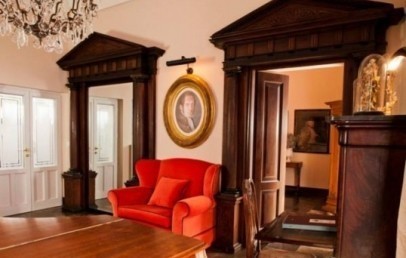 60 sq.m. - double bed (cannot be split)Spacious suite in neoclassical style with a double bedroom
read more »»
Internet
Wi-Fi in the whole structure
*NB: The services may not be fully available / working and subject to change for reasons beyond the control of CharmingItaly.com who declines every responsibility.
Map Asmundo di Gisira
Please select the points of interest you want to display on the map
Get More Asmundo di Gisira
01-01-2023 - 31-12-2024
Only for Charming customers: welcome drink on arrival!
Extra Asmundo di Gisira
01-01-2023 - 31-12-2024
Baby cot free, to be requested upon confirmation of the booking
*NB: The offers are not valid for all rooms. To find out, which rooms and periods the offers apply to, please check our online-booking portal.