Sextantio Albergo Diffuso
Useful Info
Nearby L'Aquila – 29 km
Pescara Airport – 90 km
Roma Airport – 90 km
Rooms – 28
Check-in 15:00-22:00
Check-out 08:00-11:00
Pets allowed – Yes, free of charge 
Check In:
22-04-2019
Check Out:
23-04-2019
Nights
1
Clients:
0 Adults
Modify
Opening Period : Sextantio Albergo Diffuso
Open all year round
Location
Nestled in the middle of the Apennines, the Sextantio Albergo Diffuso is located in Santo Stefano di Sessanio, a medieval hill town in the province of L'Aquila. Precisely, it is part of the ancient and unspoiled buildings and Castles which dominate the hilltop. The panorama offers a striking view of wild greenery, lakes and rocky promontories. The Sextantio is 29 km from L'Aquila and you can reach it by Pescara or Rome Airport (about 90 Km).
Hotel
Albergo diffuso means literally "widespread hotel". Actually, the Sextantio Hotel consists of a series of buildings located throughout the medieval village. Beyond this striking accommodation there is a fascinating philosophy based on the skilful restoration of historic location. All the original shapes, details and architectural characteristics have been preserved to bring alive the best of the past. There are 27 rooms and Suites and each one feature original furnishings, "poor art" décor, wood burning fireplace and heated floors. The Locanda Sotto gli Archi restaurant serves the most genuine local gastronomy while for an aperitivo, drinks and quick meals there is the dedicated Cantinone. Other common areas at guest disposal are the tea room, the artisan shops and some meeting rooms.
Services & Activities
Sextantio Albergo Diffuso provides high quality services to ensure not only a wonderful stay but also an unforgivable cultural experience. At this unique setting you can enjoy on request massages and treatment, discover the nearby with special tours, organize weddings, ceremonies and business meetings.
Rooms Sextantio Albergo Diffuso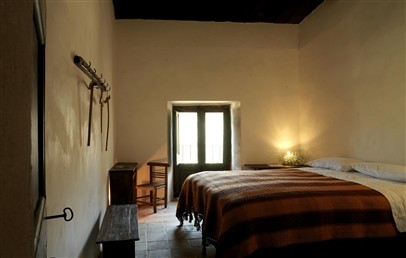 30 sqm / King size bed or twin bedsLarge double room characterized by original furnishings, "poor
read more »»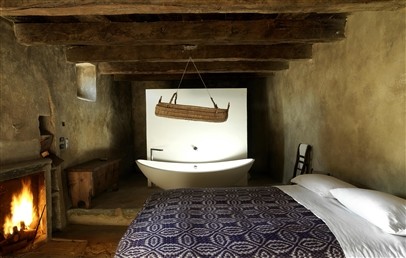 40 sqm/ King size bedLarge double room characterized by original furnishings, "poor art" décor and heated
read more »»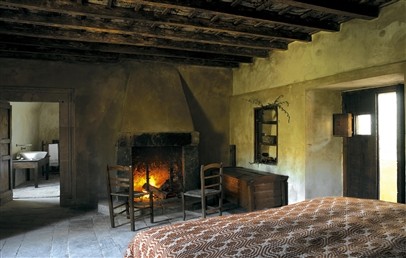 50 sqm/ King size bedLarge Suite characterized by original furnishings and "poor art" décor, wood burning
read more »»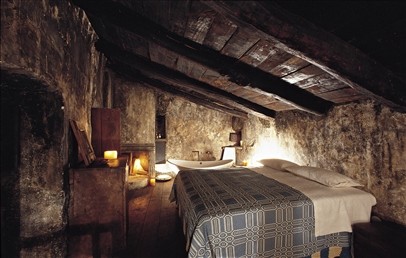 60 sqm/ King size bed + twin bedsLarge and exclusive Suite characterized by original furnishings, "poor
read more »»
General information
Pets allowed
Lounge areas indoor
In the surroundings
Cultural Centres
Tourist centers within walking distance
Tourist Centre within 10/15 mins. by car
Tourist Centres within 30 mins. by car
Sport & Wellness
Wellness treatments
Massages
*NB: The services may not be fully available / working and subject to change for reasons beyond the control of CharmingItaly.com who declines every responsibility.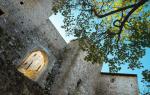 Sextantio Albergo Diffuso: an unforgettable cultural experience in AbruzzoThere are a variety of beautiful sites that Italy has to offer, spectacular places to visit before you die! Imagine
read full article >>
Map Sextantio Albergo Diffuso
Please select the points of interest you want to display on the map