Viale Regina Margherita 55/57 -
Useful Info
9 Suites
Pets allowed on request
Restaurant and Lounge Bar
Free Wi-Fi
Charming's opinion
A small jewel of hospitality in the heart of Cagliari; design elements and services studied down to the smallest detail to amaze, pamper and spoil guests. A highlight is the restaurant, which tantalizes palates with innovative recipes. Suitable for
Check In:
29-09-2023
Check Out:
30-09-2023
Nights
1
Clients:
0 Adults
Modify
Opening Period : Casa Clat
Open all year round
Location
In the heart of Cagliari, Casa Clàt is set in a lively context, just a few minutes' walk from the panoramic Bastione Saint Remy and the shopping streets. A short distance away is the Marina, one of the city's historic quarters, where one can stroll among ancient churches, archaeological areas and local and ethnic craft shops.
Hotel
Casa Clàt is an elegant hotel in the heart of the city, born from a design project in which the visions of the owners Caterina and Claudio Murgia, directors of the well-known company Nieddittas, and the artistic director Giorgio Casu, a multifaceted artist of international renown, converge. 
The hotel is spread over several floors in a historic building in the city centre. It boasts a restaurant serving Mediterranean cuisine and a lounge bar open to the public, which fit harmoniously into the bustling neighbourhood. In spring, the secret garden will be inaugurated, a refined lounge en plein air that will host a corner dedicated to the island's best raw fish.
Rooms
Nine suites furnished with flair and attention to detail. Different from each other, they are inspired by themes linked to the Mediterranean, such as corals, abysses and dunes. They are embellished with wall frescoes, handmade tapestries and design objects, the result of collaboration with well-known Sardinian artisans and designers. The suites are spread over three floors, have elegant king-size suspended beds and are equipped with state-of-the-art domotics.
Restaurant
Open for both lunch and dinner, Casa Clàt's restaurant surprises with a menu based on the highest quality local ingredients, enriched by flavours that evoke faraway lands: a tribute to the island's tradition, which has always been open to contamination. To complete your meal, you cannot miss a good glass of wine, to be chosen from the best labels in the wine cellar: created from what was once the stable, today it is a space where tastings are organised.
The Lounge Bar, also accessible to external customers as is the restaurant, opens its doors early in the morning, with a tasty gourmet breakfast, and then accompanies guests throughout the day for a quick lunch or an aperitif.
Services & Activities
The building has a lift and a small lift in the garden. Parking not available; free wi-fi in the entire hotel. Pets allowed on request only, at an extra charge.
The concierge is happy to assist guests during their stay with any needs they may have, and to recommend the best places to visit in the city and the area.
Tourist tax: € 2.00 per person per night, for a maximum of 5 nights.
Rooms Casa Clat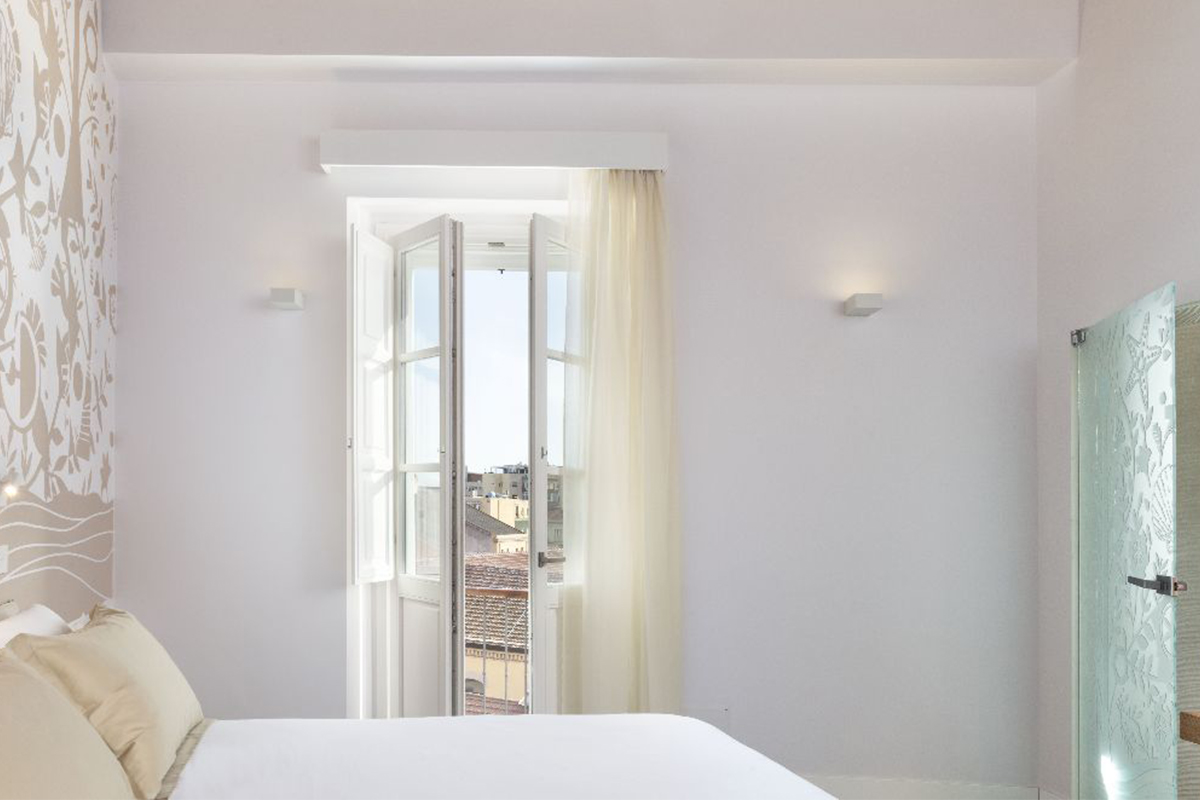 The suite has a harmonious and elegant ambience with wooden ceilings, a bedroom with a king-size
read more »»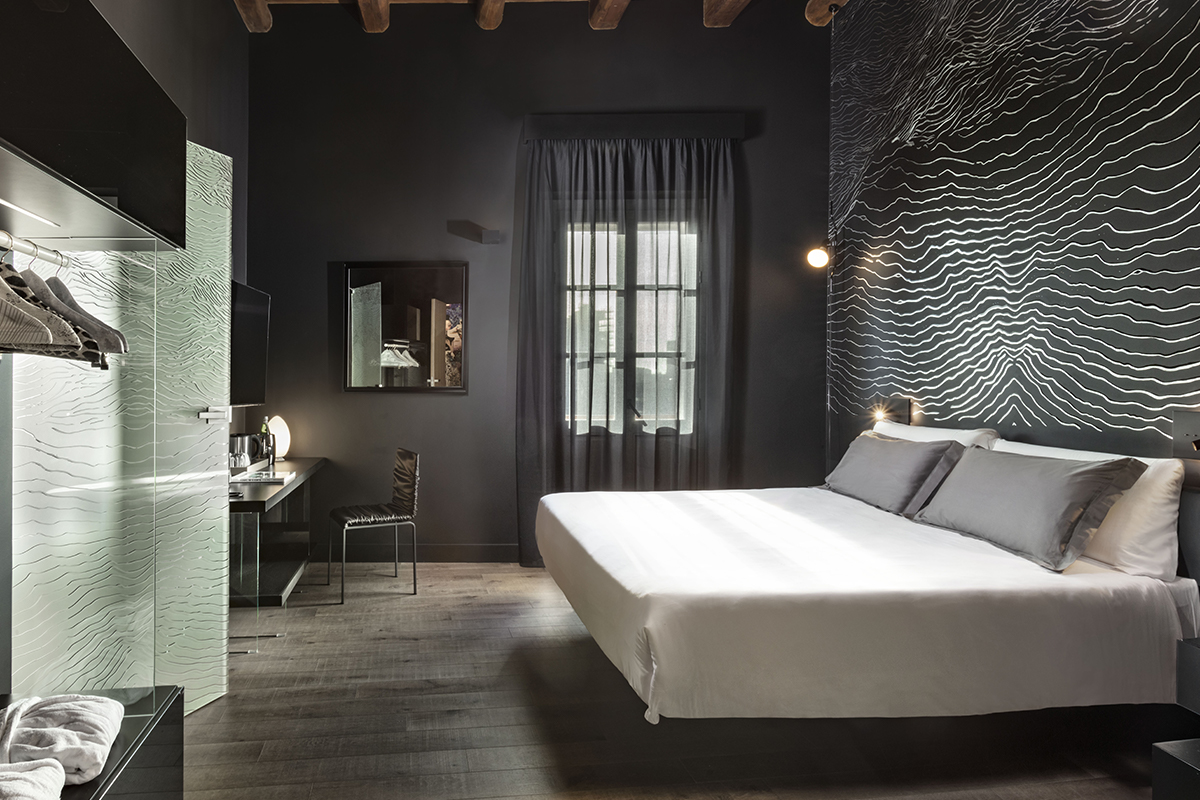 The total black elegance of the Abissi Suite with jacuzzi bath, outdoor dehor and garden view
read more »»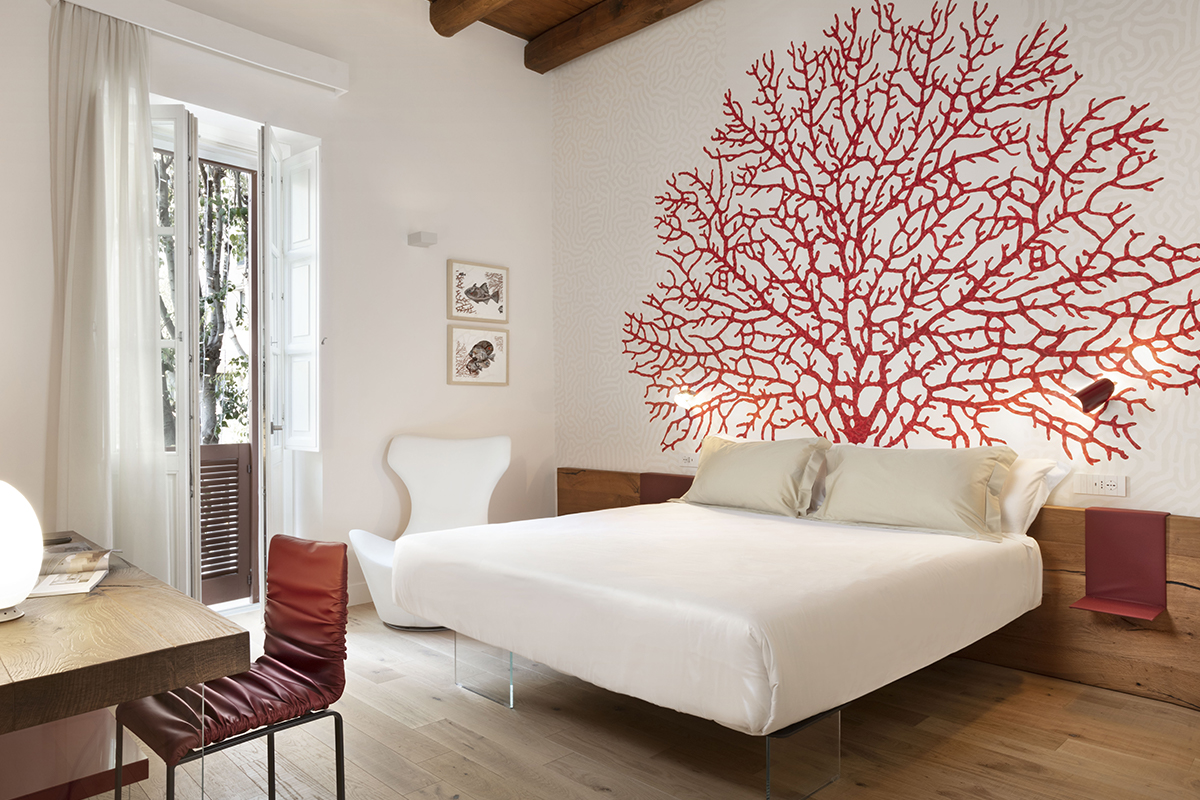 Spacious sleeping area with king-size double bed, bright separate living room with large corner sofa and
read more »»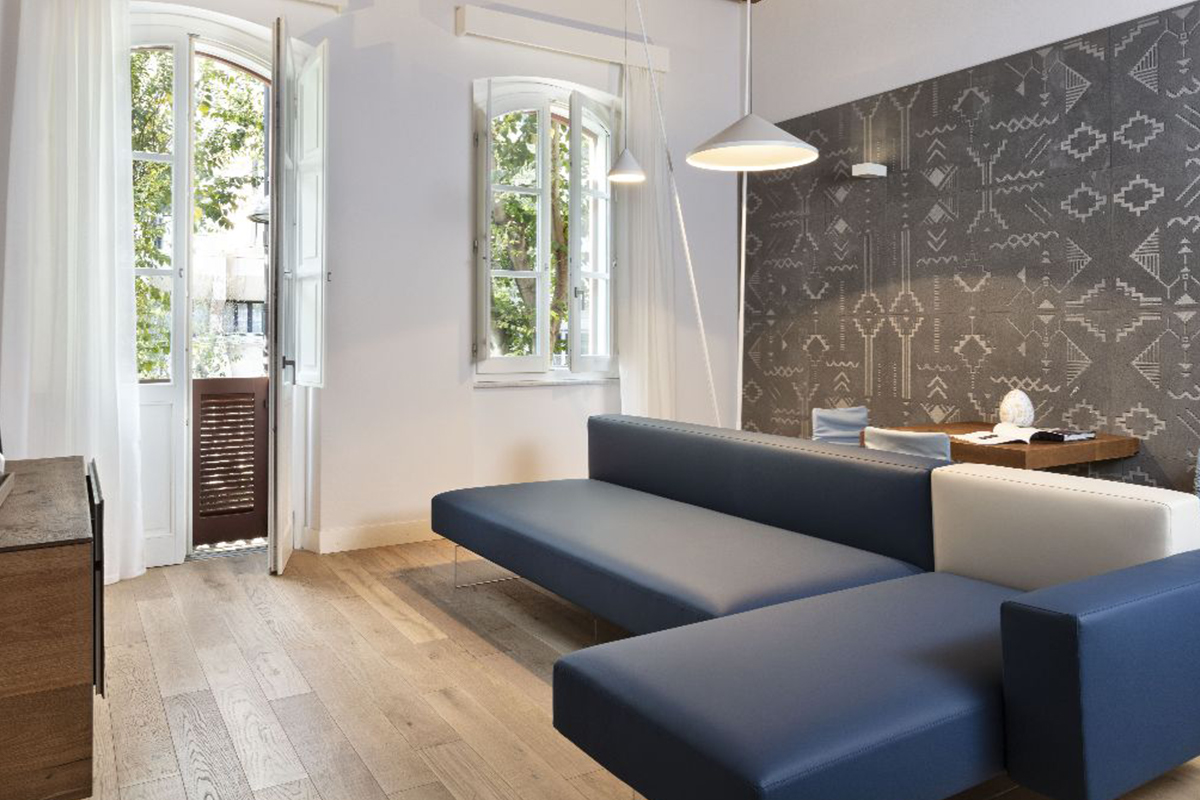 The Suite Mediterraneo features a king-size double bed that seems to float, separate living area large
read more »»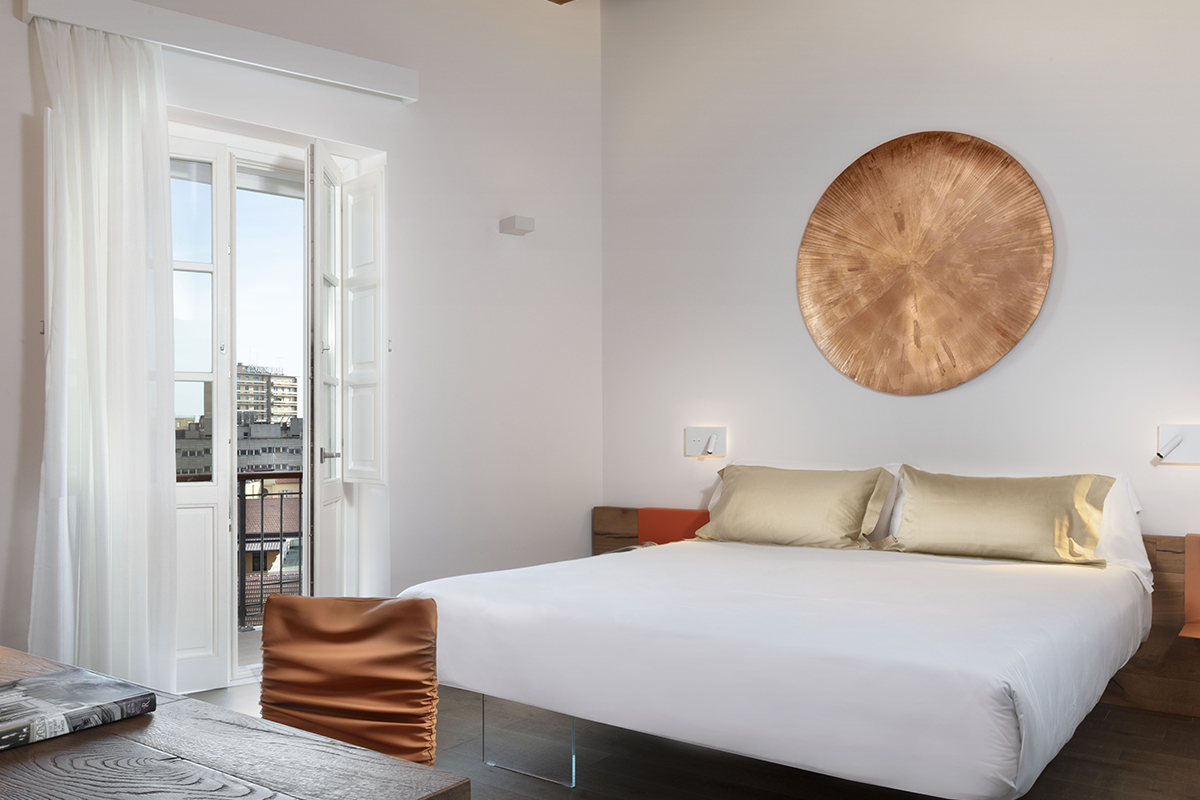 Spacious bedroom with king-size double bed that seems to float. Spacious and elegant living area with
read more »»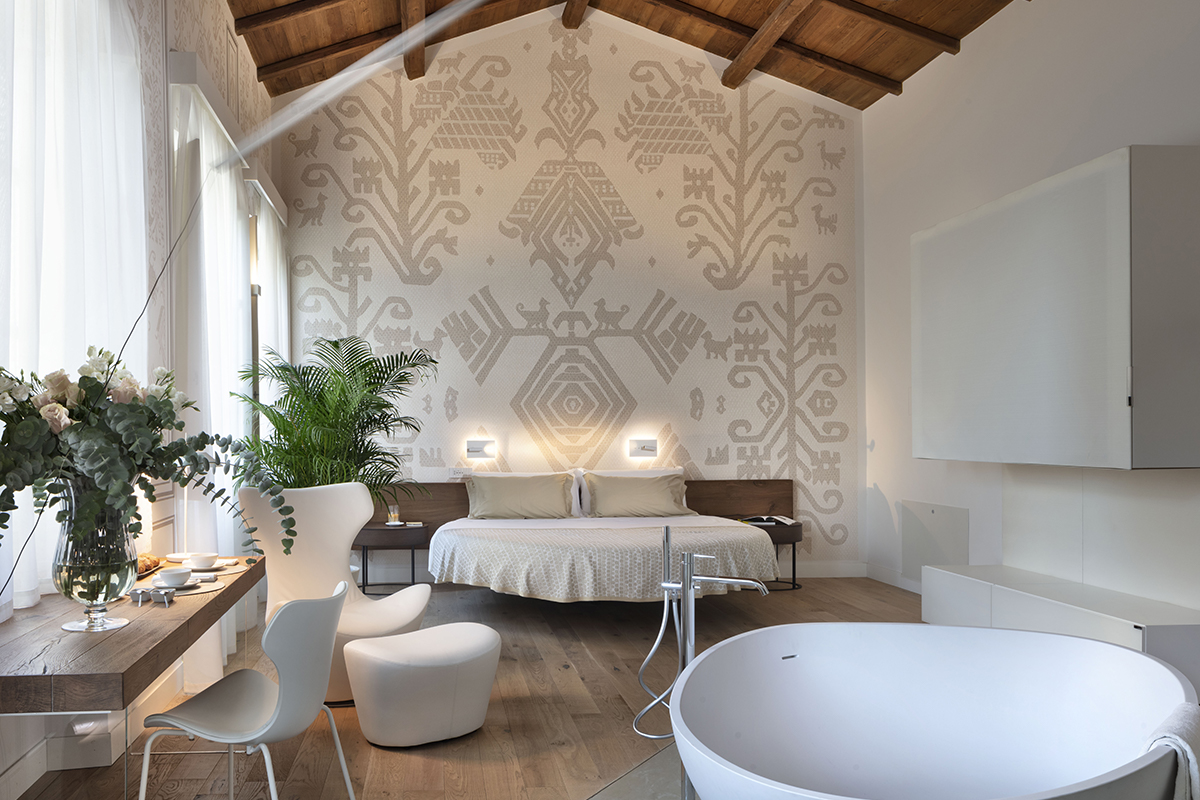 The Isola suite is developed in one large, bright room with high wooden ceilings. It is
read more »»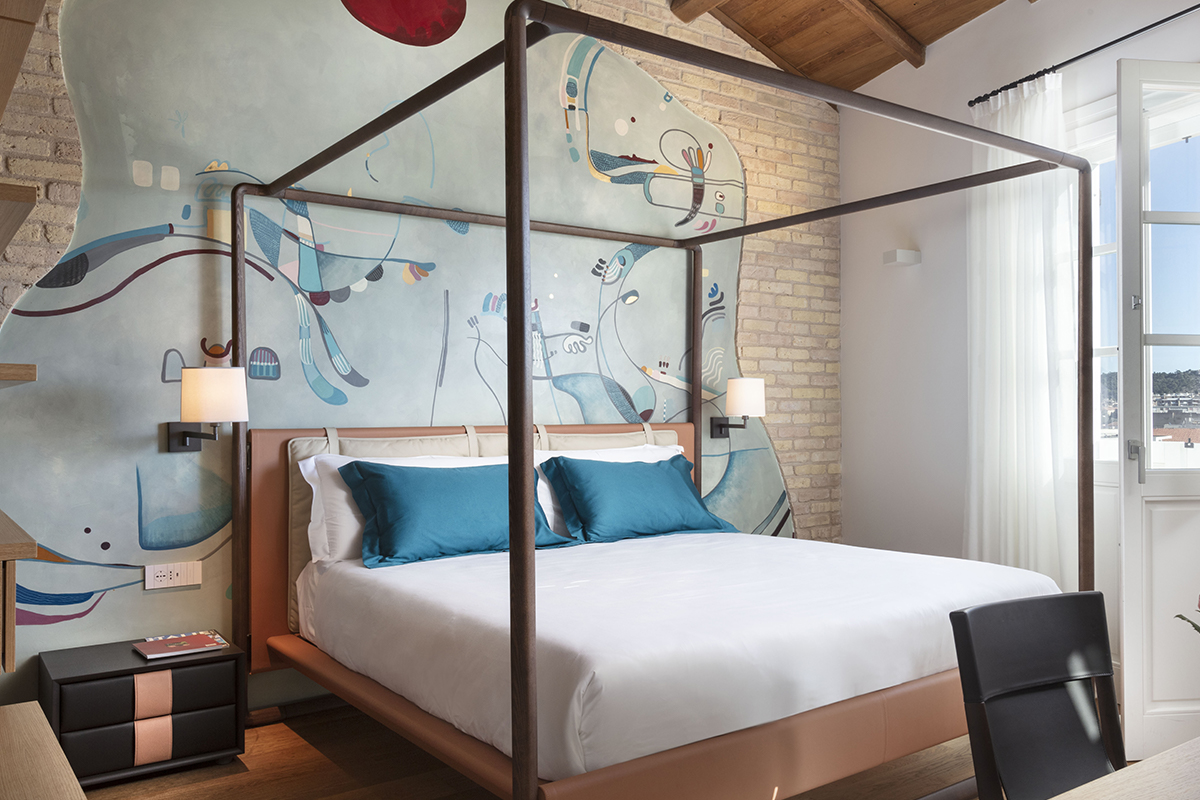 The Suite consists of a splendid, spacious bedroom with a four-poster bed and garden view; an
read more »»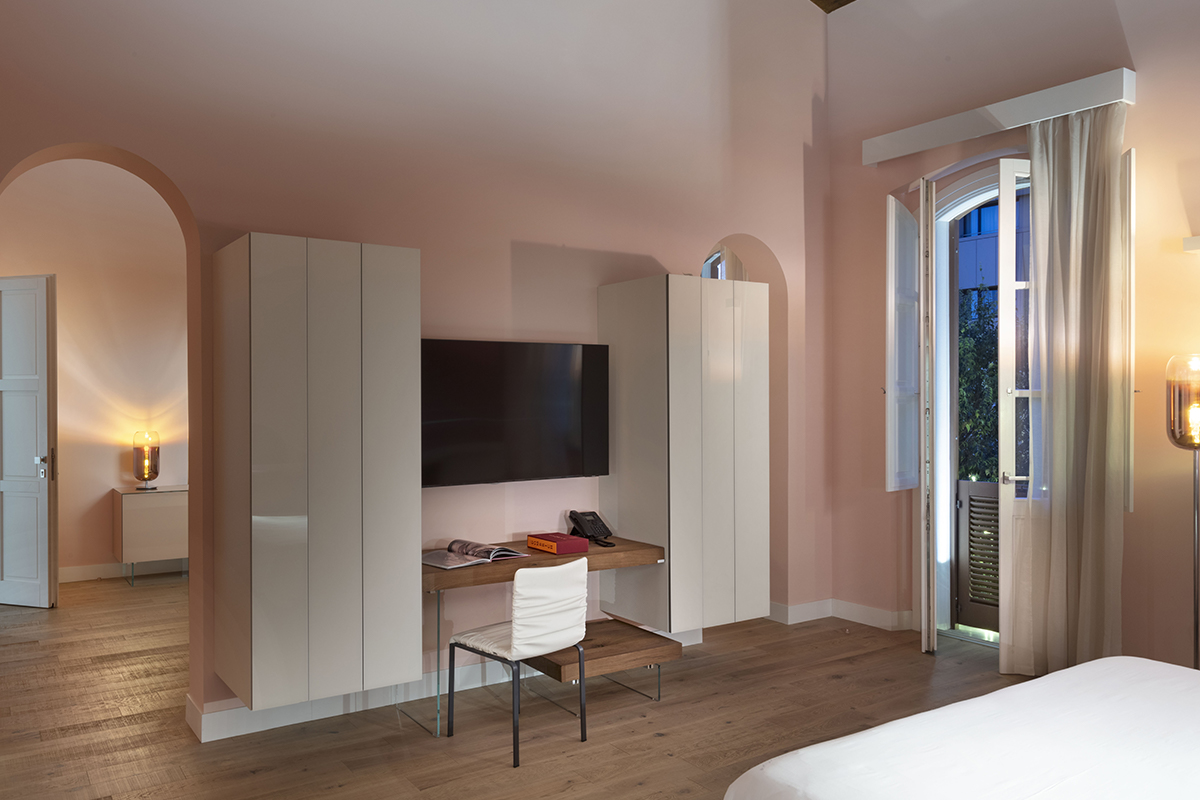 The large, bright sleeping area has a king-size bed and desk; the separate living area is
read more »»
Internet
Wi-Fi in the whole structure
Wellness
Whirlpool in a relaxing area
Food & Drink
Dinner
Lunch
Breakfast
Lounge Bar
Restaurant
*NB: The services may not be fully available / working and subject to change for reasons beyond the control of CharmingItaly.com who declines every responsibility.
Map Casa Clat
Please select the points of interest you want to display on the map
Get More Casa Clat
01-10-2023 - 30-11-2023
Only for Charming customers: an aperitif with seafood Tapas Casa Clàt (minimum stay: 2 nights, from October 1st to November 30th)!
30-06-2023 - 01-10-2023
Only for Charming customers: an aperitif at the Lounge Bar (minimum stay: 2 nights)!
Extra Casa Clat
27-01-2023 - 31-12-2024
Baby cot free, to be requested upon confirmation of the booking
*NB: The offers are not valid for all rooms. To find out, which rooms and periods the offers apply to, please check our online-booking portal.