SP67, 70 S. Maria del Focallo-Ispica -
Useful Info
Catania airport - 115 km
Nearest beach – 200 m from the main services
Pets not allowed
Charming's opinion
Just a short distance from the splendid Val di Noto, looking out directly over a long sandy beach, this resort is magnificently set amidst the colours of Mediterranean brush growth. We suggest it for dynamic guests, sports buffs, lovers of sun and
Check In:
12-12-2023
Check Out:
13-12-2023
Nights
1
Clients:
0 Adults
Modify
Opening Period : iGV Club Marispica
From 09 June 2024
-
to 08 September 2024
Location
Set in the deep south of Sicily, iGV Club Marispica is just a short distance from the splendours of Sicilian Baroque and looks out over a long sandy beach. Catania airport is just 115 km away and Palermo 340 km. The nearest towns are Pozzallo (5 km) and Ispica (10 km), while Noto and Modica can be reached in 30/35 min (about 30 km) and Ragusa in 50 min (47 km).
Hotel
A resort with zero environmental impact (certification ISO 14001) set in fine, scented gardens, iGV Club Marispica is harmoniously set in its countryside backdrop, with long sandy beaches and Mediterranean brush growth. It offers a series of services and all the modern amenities making sure your family holiday is just perfect, even when accompanied by tiny tots. 
Rooms
The resort offers 294 rooms, the cost of which includes also the beach service (with the exception of beach towels), group sports classes and the use of sports fields/equipment as specified under "Sport".
All rooms have AC, and almost all have external access (terrace or veranda); the majority are set on the ground floor (only a few are on the first floor: No Wi-Fi connection in rooms). 
Rooms are available from 17:00 and must be vacated by 10:00. Late check-out is available on request and subject to availability (fee charged) with the exception of the holders of the Platinum Plus Card.
Beach
The long stretch of sandy beach is just 200 m from the main services of the resort; the beach slopes down gently and is thus ideal for the kids. There is a bar and beach service (free of charge for guests of iGV Club Marispica) with beach umbrellas and sun beds, not bookable and subject to availability. Beach towels are charged a fee (€ 10.00 refundable deposit + € 5.00 for rental).
Sport
Group classes are available free of charge: sailing (catamarans), tennis, windsurf, archery, gymnastics and water gym, group dancing.
Sports fields and equipment are also free of charge for the use of guests (multi-use courts for tennis, netball and volley ball) as is the gym, beach volley, beach tennis, beach soccer, bowls, canoeing and table tennis.
For a fee: group and individual swimming lessons (only available in July and August); private tennis lessons, night-time use of the courts.  
Families
Services for families are a guarantee for guests of the iGV Club: from the paediatrician (available in surgery hours) to the rich and varied entertainment programme, divided by age brackets. AIGO staff, an exclusive of iGV Club, is available from 9am to 11pm.
The Nursery (0-2 years of age) of iGV Club Marispica is amongst the best equipped and efficient of the Group. It has a bottle preparation facility open round the clock, food warmer, play room and nap room, free use of strollers (subject to availability).
The Baby Club (3-5 years of age) offers a programme of day and evening activities, with games and competitions.
The Mini Club (6-10 years of age) has a fully equipped area with restaurant, arena, pool and games area, with activities divided by age bracket.
The Junior Club (11-13 years of age) organises sports activities, courses and theatre.
The Young Club (14-17 years of age) offers a wide series of sports and recreational activities, and fascinating fitness trails through the dunes.  
Restaurant
Buffet breakfast, lunch and dinner are served in the Ristorante Centrale. With prior booking, both at lunch time and in the evening guests can choose theRistoro a Mare (close on Saturdays and on bad weather days) which offers a buffet with starters, grilled meat or fish, pizza in the evening.
Full board includes: breakfast, evening meal on the day of arrival/lunch on the day of departure (all meals are with buffet service and include bottled water and a flask of wine) tables without booking (with the exception of holders of the Premium Plus Card).
The restaurant is not equipped to guarantee gluten-free dishes but will make every effort to meet guests' requirements. We suggests you contact the hotel two weeks before arrival if you have special dietary needs.
The resort also offers three bars, one of which is on the beach. 
Services & Activities 
iGV Club Marispica offers a wide range of activities (sport, tourneys and games) to ensure full enjoyment of your stay.
In the evening, the amphitheatre offers amusing cabarets, musicals, comedies and plays, with amusement continuing at the piano-bar. There is also the availability of an auditorium with film shows for adults and kids.
The Platinum Plus Card offers several advantages: early check-in and late check-out (subject to availability), reserved beach umbrella, daily paper, free beach towel service, assigned table at the restaurant.
It must be confirmed when booking your stay and has a cost of € 300.00 per week.
Sorry, no pets. Wi-Fi connection is available only in some areas (hall, pool, bar terrace) and costs € 15.00 a week. Other services: pool, bazaar-boutique, medical service, free outdoor parking (no surveillance). The following services attract payment: massages and beauty treatments, excursions in the Val di Noto, to Taormina,  Etna and Agrigento.
Rooms iGV Club Marispica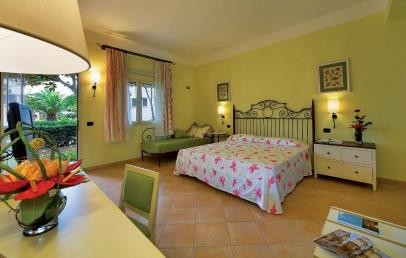 20 sq.m. - double bed or twin bedsImmersed in the greenery of the flowering gardens, the rooms
read more »»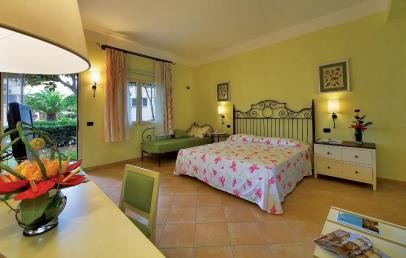 20 sq.m. - Double bed or twin bedsCompletely renovated and refurbished, they have air conditioning and
read more »»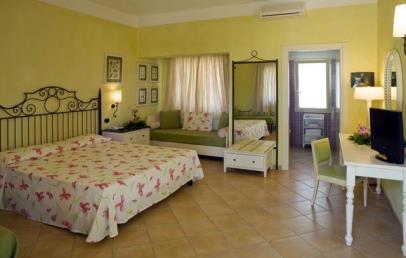 26 sq.m. - Double bed + two single bedsComposed of two bedrooms, one with a double
read more »»
Family
Baby Club
Mini Club
Junior Club
Entertainment
Night entertainment service
Piano Bar
*NB: The services may not be fully available / working and subject to change for reasons beyond the control of CharmingItaly.com who declines every responsibility.
Map iGV Club Marispica
Please select the points of interest you want to display on the map
Offer iGV Club Marispica
Early Booking Percentuale
30% reduction for stays in all periods!
Get More iGV Club Marispica
01-01-2024 - 31-12-2024
Only for our customers: no iGV handling fee (you save: € 60,00 per each adult, € 35,00 for children 2-11 y.o.)
*NB: The offers are not valid for all rooms. To find out, which rooms and periods the offers apply to, please check our online-booking portal.