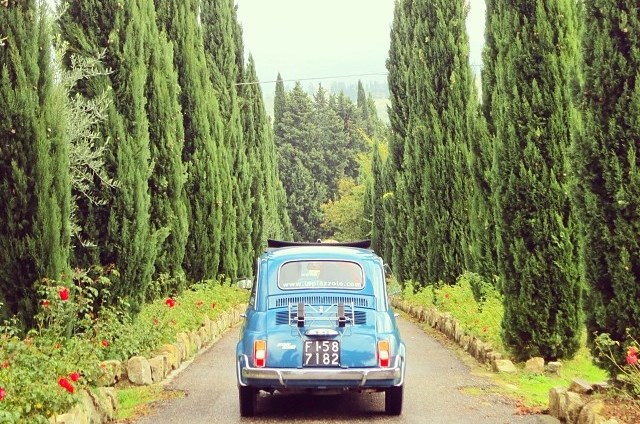 Let's discover Italy!Photo Credits: tianapix
The magic of Italy is found not only in its panoramas, cultural heritage, cuisine and lifestyle, but also in the words of the bloggers that every day share their opinion and suggestions with the blogosphere.
As in our previous editions of "Blog Award", we are proud to give a little mention as a special "Italian Ambassador" to 4 bloggers and their blogs.
Let's discover Italy through these inspiring and useful articles.

Tuscany Ambassador - http://blog.tianakai.com/2014/01/best-of-tuscany-part1-certaldo-chianti-road

Tiana comes from Miami, but now she lives and works in Florence. Her main 2014 resolution is to see as much of Tuscany as possible this year and we suggest you to follow her during this enviable experience. With "DRIVING IN TUSCANY: MEDIEVAL TOWNS AND THE CHIANTI ROAD" Tiana kicks off her tour.

Amalfi Coast Ambassador - http://emmastraveltales.co.uk/visiting-positano-and-the-amalfi-coast/

Emma is a Scottish girl who is obsessed with travel. One of her journeys leads her in Italy's Amalfi Coast, and particularly in the town of Positano. She confesses to adore this place and all those who have had the pleasure of reading this article have certainly added "an holiday to the Amalfi Coast" to their bucket list.

Venice Ambassador - http://www.cookiesound.com/2013/12/the-most-interesting-bookshop-in-the-world-libreria-acqua-alta-in-venice/

Nisa and Ulli Maier are a mother-daughter-photography team always ready to pack their bags and discover new and secret places. This post is indeed an homage to the most discerning travel lovers who want to be "surprised" by a place… even if this place is Venice. This post is not the only one about the most famous lagoon in the world, check also the inspiring "Catching a few more sun-rays in Venice, Italy" or "Venice under water".

Italy Ambassador - http://jdombstravels.com/maremma-national-park/

Jennifer and Tim are able to give a wide range of information about Italy, from the secret beaches of Maremma to a little guide to Villa Borghese or to the Five Free Things to Do in Volterra. Their articles are so specific about facets and destinations of Italy that seem to be written by locals. They know very well Italy and this is the proof that they have spent a lot of time experiencing this amazing country.
Follow the Italy Local Ambassador on their blogs and social channel.