Free Travel Guide to Sardinia
In this week's post I would like to share with you the experience of Angela Corrias, italian travel writer who has been living abroad for many years. She tells us about her excursion at Su Gorroppu, in the beautiful region of Ogliastra, Sardinia. Su Gorroppu is 14 Km long and is over 450 meters high. Welcome, Angela!!!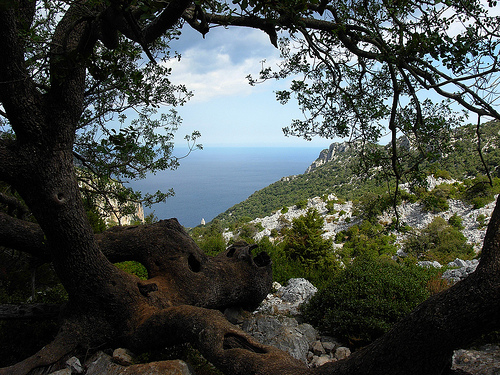 Ogliastra - Credits: Flickr

I had been urged to train before facing the hardships of the walk towards the gorge of Su Gorroppu, canyon situated between Dorgali and Orgosolo, in Sardinia: slippery, rolling stones, very steep were only a couple of warnings.
However, I admit, I didn't entirely believe my friends, maybe because so many people undertake that walk that I thought it couldn't just be possible to have so many athletes around. I had plenty of time and occasions to change my mind during the infamous descent.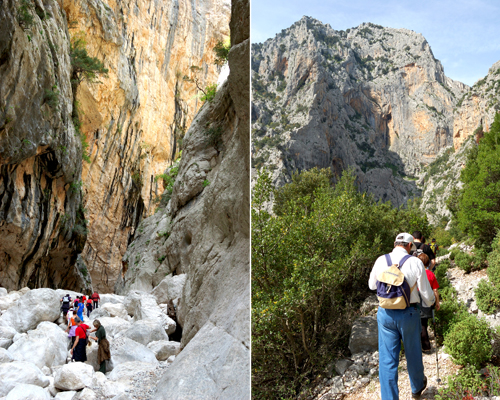 Su Gorroppu is Europe's deepest canyon and what makes the walk down to its gorge an unforgettable experience is not just its breathtaking landscape, but also the history that comes along. Our guide, Francesco, enriched our trip with very engaging tales about life in the 19th and early 20th centuries in the wildest region of this mysterious Italian island, how the population used to work in those steep slopes and bring woods home with ox-drawn carts.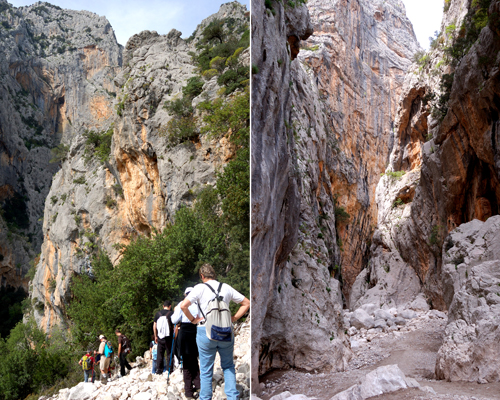 Some people dare to venture on their own and this is by all means a risky choice. Very often, in fact, tourist guides, rescue volunteers and firemen are busy looking for some missing tourists. Although the rescue team is always available and knows Su Gorroppu very well, it is still possible that they will never find the adventurous travelers.
A tiring and difficult trekking route, but totally worth it.
About Angela Corrias
Angela Corrias is a freelance Italian journalist currently living in Shanghai. She specialises in travel and political writing and she regularly updates her blog Travel Calling with her latest trips.