If you want to have a taste of authentic Milanese life, take a trip to one of Milan's markets!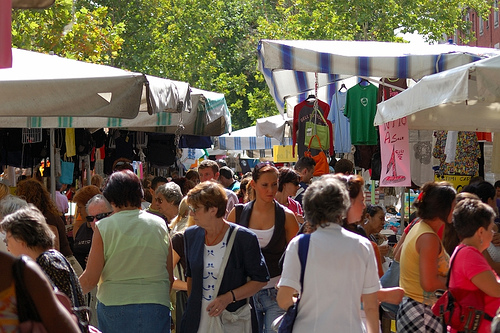 Markets in MilanCredits: Pubblicamente Milano 2030
The Mercato di Via Papiniano is possibly the most well-known and well-loved market by in Milan, and is especially popular for clothing. It's held every Tuesday and Saturday, takes over the long street of Via Papiniano near the Navigli. As it's very popular the market's always crowded, and Saturday's naturally the most popular day; and you do need patience if you want to have a good look round. You can find everything, fruit and vegetables, all kinds of clothes, and cheap but good quality luggage. The market opens around 8, and you will be able to find reductions in fruit/veg around lunchtime when the stalls start packing up for the day.
Markets in MilanCredits: 02blog.it
Mercato viale fauché isn't your average market, it's more like an open air shop. This market is well-known for the clothes on offer, Italian and international designer brands, shoes, and also vintage clothing. It's held every Tuesday and Saturday in the Monumentale area of the city, just off Corso Sempione towards the north-west of the city centre. It's recommended to go early to avoid the biggest crowds and get the best bargains.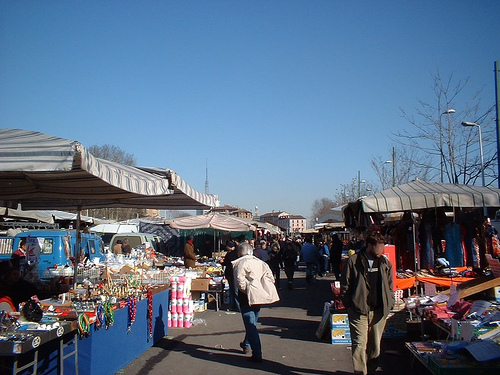 Markets in MilanCredits: garbaland
La fiera di Sinigallia (or Senigallia), known locally as just 'Sinigallia', is a weekly flea market that's held every Saturday. Flea market, known by locals simply as 'Sinigallia'. Its current location is in the car park of the Porta Genova station (on the green M2 metro line). Here you can find absolutely everything and anything, from clothes and jewellery to South American artwork, to vintage clothing.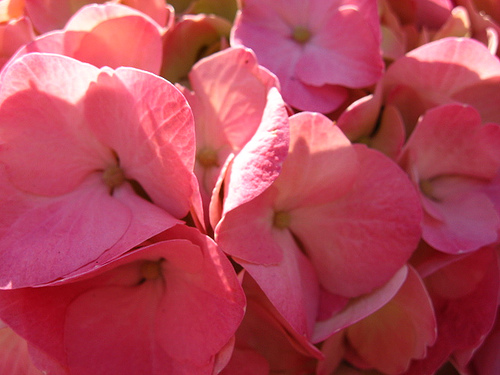 Markets in MilanCredits: halighalie
The Mercato Floricolo all'Ingrosso is Milan's wholesale flower market on Via Lombroso in the east of the city, and has been running since 2000. It's open to the public every Tuesday, Thursday, and Saturday morning. You can buy all kinds of flowers, dried flowers, and plants here, and the goods on sale cost around a quarter of what you would pay at a florist in the city. The flower market is also next door to the mercato ittico, Milan's fish market, which is the biggest fish market in Italy. The mercato ittico is open on Saturday morning.
Strolling around the markets: one of the best thing to do during your holiday, isn'it?
Share with us your experience around Italian markets!
Subscribe to our RSS, follow us on Twitter, Facebook and Pinterest and stay tuned!