Much more than Pasta and Pizza …
Talking about Italian food, the first things coming to your mind are, of course, pasta, pizza, and lasagne. Travellers who like testing, know that there is a large amount of savoury regional recipes having nothing in common with them. But not many of them know about some Italian culinary traditions that can sound a little strange or even disgusting to most.
But please, don't say that: I assure you, weird foods are much appreciated in the regions they come from, and people are very proud about them as they're considered a kind of speciality. In many cases also became illegal for health reasons. And for this, more precious too. Hereis a short selection of 4 Italian weird foods. Enjoy your reading and ….buon appetito!
1. Casu Marzu - Maggot cheese – Sardinia
Sheep milk cheese, obtained in a natural way, thanks to the Piophila casei (cheese fly), which depose the larvae to the cheese. Eating the cheese, the larvae promotes a high level fermentation; when cheese has fermented enough, it can be eaten on a slice of typical thin bread Carasau. But pay attention! Cheese became toxic when the maggots have died. So, it has to be eaten when they are still alive…and jumping.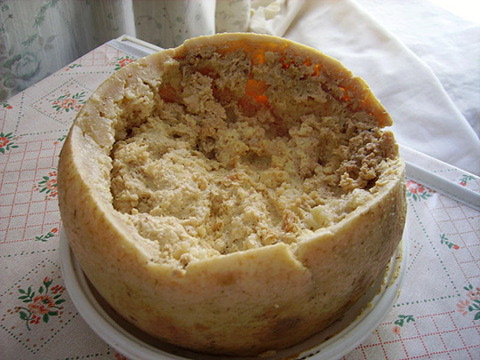 4 weird foods in Italy: Casu Marzu, Sardinia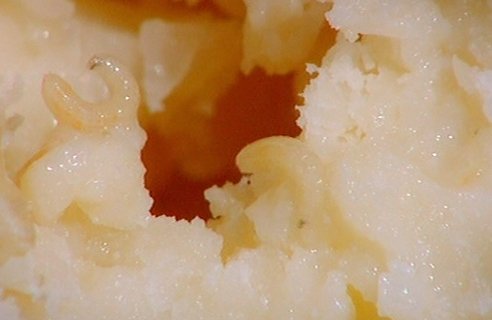 4 weird foods in Italy: Casu Marzu
2. Raw snails – Sicily
It's a very common tradition (and not just in Sicily) eating raw snails, in order to fight various gastrointestinal disorders. This is why its dribble is able to close gastric ulcer and to destroy helicobacter, responsible of gastritis. It's not just a popular legend: just try the snail's syrup…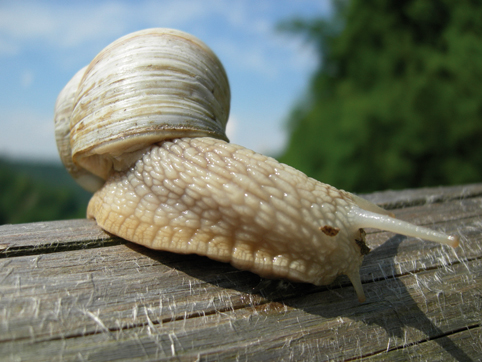 4 weird foods in Italy: Raw Snails, Sicily
3. Raw Octopus – Puglia
Eating raw fish is an ancient tradition in Puglia, and raw octopus is considered a delicious specialty. Once netted it, fishermen skilfully turn the head and start a series of precise procedures (pounding it against a rock, washing him from its "foam"…) in order to make the "curl" and make it tender...

4. Pork blood cake – Tuscany
A popular proverb about pork says that nothing is thrown away, to underline that every part of the animal can be eaten, nothing is wasted. And that's really true, even the blood can be used to prepare delicious recipes. It occurs in several parts of Italy but I've taken Tuscany as an example, in order to present you the tasty pork blood cake.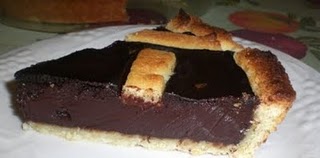 4 weird foods in Italy: Pork Blood Cake
Are you dying to try this food?
Just follow the procedure!

Ingredients
1 litre of sifted out pork blood
1 spoon of sugar
1 glass of milk
4 beaten eggs
vanilla powder

Procedure
Prepare a sweet sheet of pastry with flour, eggs and sugar and cover the cake pan with it. Make a blood stratum, a sheet of pastry stratum, until you reach the right thickness. Put into the oven and serve hot.
Are you fascinated by Italian culinary traditions?