A different way of traveling…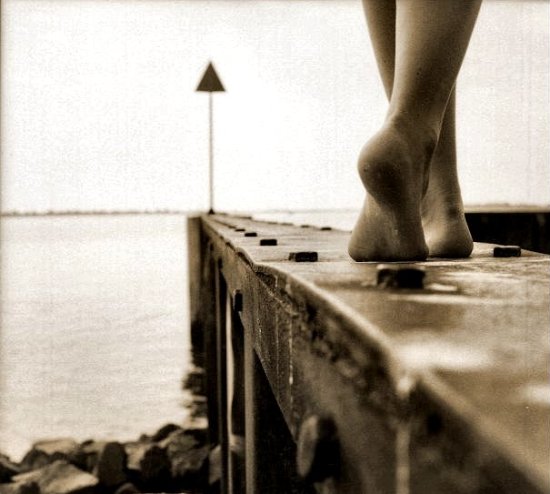 Top 5 small, Charming hotels in Southern Italy

Are you fascinated by social life and gossip? Have you always dreamed of spending your holidays in a sort of exclusive V.I.P. resort, full of posh bars, discos, and luxury boutiques?
Well, I'm sorry: this article deals with none of these items.
However, it could maybe help you to discover some interesting alternatives you still do not know.
What I am about to tell you, is an alternative resource for travellers who:
- Wish to relax in some luxury and secluded hotels, surrounded only by enchanting nature
- Wish to relax in a small and charming hotel (…but please not in the middle of nowhere)
- Wish to relax in the middle of nowhere (Something like a private luxury escape)
You may never have thought about the benefits you could receive from a small charming hotel instead of a big, chaotic one. Let me point out some for you:
- Privacy
- Intimacy
- (Extremely) Personalised service
Of course, in a small hotel you won't have all the charming amenities of the big hotel: you will have neither the Miniclub, nor a big training centre with Spa, nor the hotel theme song to intone altogether….. (AHHH!)
You will simply have time to relax and discover the beauty of the easy roll by of the time, while sipping a glass of wine and finding time to read more than one page of that book you keep on carrying with you ….
Did you get the general gist? Well, here are my tips on where to go to experience this. Have a look on these small and charming Hotels in southern Italy:
- Capo Spartivento Lighthouse (Sardinia)
Amazing 360 degrees panorama. Capo Spartivento Lighthouse is simply a must in this category. 10 sleeping accommodations divided into 4 modern style Suites and a two-floor mini-apartment. Outside, 3000 meters back garden, a big lounge and barbecue area, and a breathtaking infinity pool with two Jacuzzi, overlooks the blue Sardinian sea.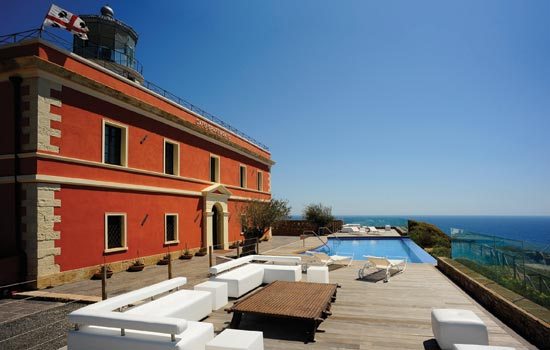 Top 5 small charming Hotels in southern Italy - Faro di Capo Spartivento
Charming country house surrounded by olive groves and vineyards, nestled in the fascinating Val d'Orcia. Relaxing, cosy, romantic, with a rustic touch and a familiar atmosphere that will allow guests to feel home away from home.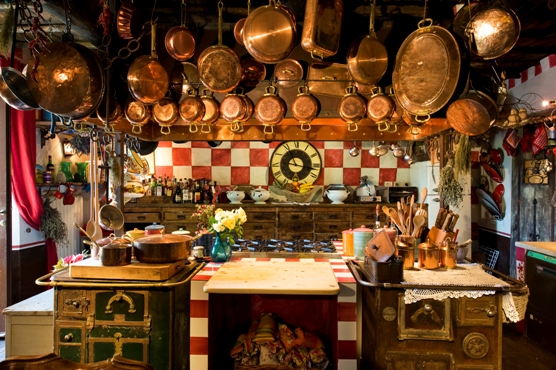 Small hotels Italy - Hotelito Lupaia, Tuscany
- Ca' P'a Casa Privata (Campania)
What really struck me about this private house, was not the (even stunning!) panoramic view due to its strategic position which dominates the sea, nor the 5000sq.m garden with its shaped hedges and fountains. Accustomed to every comfort, which modern life in lucky countries offers, I have dwelt on some details which, at the beginning, seemed meaningless to me. And then, I understood. No air conditioning. Having a shortcut to avoid the many steps to reach the house? No way. Guests have to feel and to experience the right atmosphere; they have to long for a stay in one of the six exclusive rooms.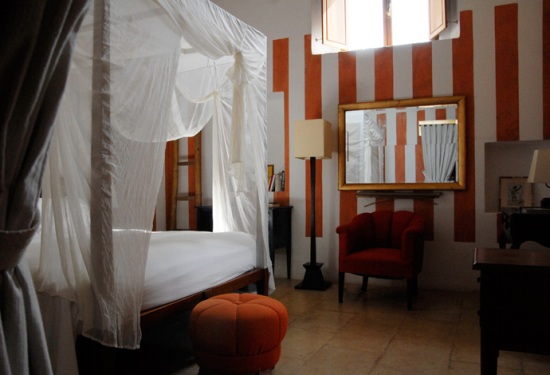 Top 5 small charming Hotels in southern Italy: Ca Pa Casa Privata, Campania
Modern furnishing and a small kitchenette characterize the 10 Studios of Masseria Alchimia. Total white traditional building and essential, contemporary style, which continuously renews and refreshes the rooms interior decoration. The Masseria promotes modern art, and make its internal and external spaces available to artists who wish to exhibit their artworks.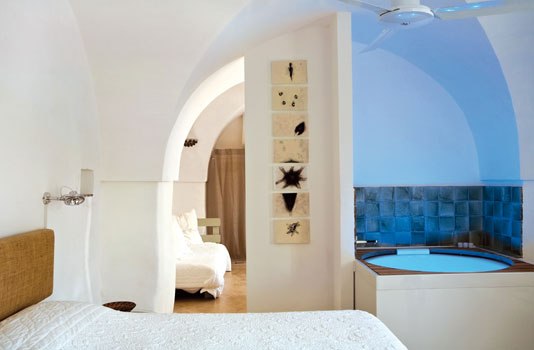 Top 5 small charming Hotels in southern Italy: Masseria Alchimia, Puglia
Breathing past traditional atmospheres, guests are accommodated in one of the 7 double rooms, surrounded by exclusive hand made pieces of the late '800. Hotel Lucrezia has neither any surprising characteristic nor a breathtaking panorama view; and this is maybe the reason why I have chosen it. Discreet, soberly elegant, it reflects the ancient Sardinian farmer way of life. It doesn't need shining to prove its value.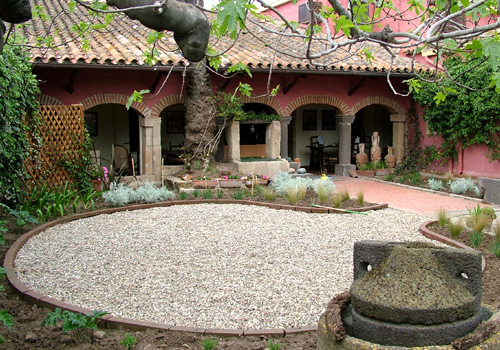 Top 5 small charming Hotels in southern Italy: Hotel Lucrezia, Sardinia
If, while reading this article, you have thought about a small and charming hotel in Italy that you know of, which could be suited to my selection…you're welcome! I am always happy to know something new, so feel free to suggest more!
Subscribe to our RSS, follow us on Twitter, Facebook and Pinterest and we'll keep you updated!!