How to choose your favorite place among the many proposals of the eternal city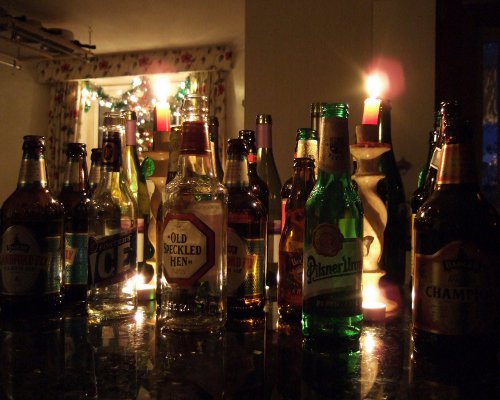 Aperitif In Rome
Credits: Don Denver

The choice of a place able to meet one's own tastes is quiet difficult. Especially in a city like Rome, which has inherited the tradition of cocktails and happy hours from the North, especially Milan. Yet in recent years places where you can spend nice moments and have an early evening aperitivo have sprung up everywhere. They are many. They are different. Everyone has their own customers, its objects, its flavors. Some more than others has taken root. So, how can one move in a survey so varied?
You can choose by area, age or special needs. Yet it is undisputed that some places more than others have become a true point of references in Rome nightlife. True wine connoisseurs will particularly appreciate the Enoteca Ferrara. A particularly appealing place for several reasons. The location first: Piazza Trilussa, heart of Trastevere. The wine list is truly enviable. Finally, no small detail, aperitif is served with appetizing finger food that comes fresh from the kitchen constantly. Not far from Enoteca Trilusa, climbing the stairs on the left, there is another well known place in Rome, called Freni e Frizioni that means "brakes & clutches". It was born in 2005 and preserves the original sign. It benefits from a particularly welcoming outdoor space. A square in which you can drink your cocktails. Alternatively, vintage supplies and comfy sofas offer a really friendly indoor atmosphere. The average age of its customers is certainly lower than at Enoteca Trilussa.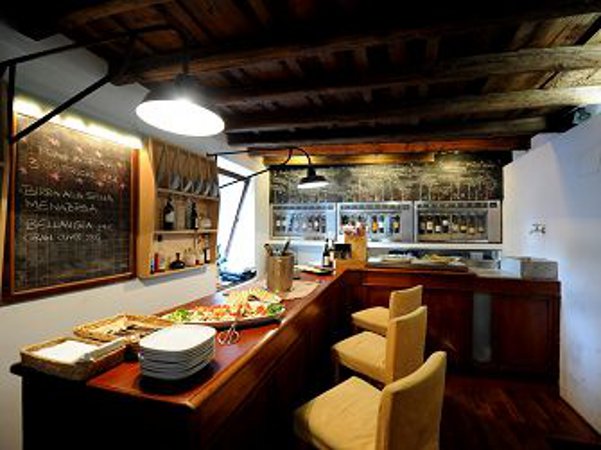 Aperitif In Rome
Credits: DiningCity.com

Then two lounges. They are both located in the city center but rather in two distant areas. One is the Salotto Locarno. It is located in the historic Hotel Locarno. The atmospheres are those of the 40s. It offers excellent finger food and is one of the best of the capital. The atmosphere is refined and romantic. Salotto 42 is the right choice if you're looking for a trendy and warm ambient. located in Piazza di Pietra not far from the Pantheon. It is cute, nice and has lots of design magazines. Maybe tiny. Only two sofas inside, but undeniably chic.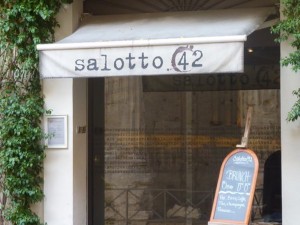 Aperitif In Rome
Credits: Arte.it

If you are looking for an elegant, yet casual atmosphere, definitely of a parisian bistro with an impeccable gastronomy, go to Caffè Propaganda. It 's open from noon till one in the morning. Its name is meaningful: the goal of the entrepreneurial team is to promote healthy quality food linked to the territory. Interesting decor attention to details: diamond tiles of the beginning of the 20th century and the bench made of zinc and durmast.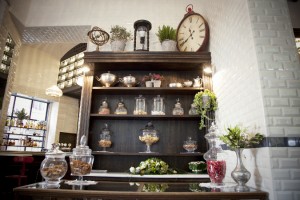 Aperitif In Rome
Credits: CaffePropaganda.it

Definitely an original choice have a drink at Casa Clementina. Not chic but very fascinating. Recently launched, it has a nice location in Rione Monti. The concept is to spend an evening in a private home. The DJ plays in the bedroom while you drink your cocktail in the kitchen or in a living room. At last two other well known places. First, Gusto at Piazza Augusto Imperatore. It is a restaurant, a tavern, but also a wine bar. The indoor atmosphere is of an early twentieth century place made of original furniture, an extensive wine list and a very high quality buffet. Leaving the city center, Coffee Pot has recently been considered among the coolest places in Rome. Its weekly program is rich of events, exhibitions and live music. It is an eclectic and unusual place where vintage and modern coexist happily. What's his weak point? Maybe its location. So look around. Go and find out. Rome hides many treasures including the ideal place for you and your loved ones.
Subscribe to our RSS, follow us on Twitter and Facebook and do not miss our next posts!