Dante's Inferno Brought to Life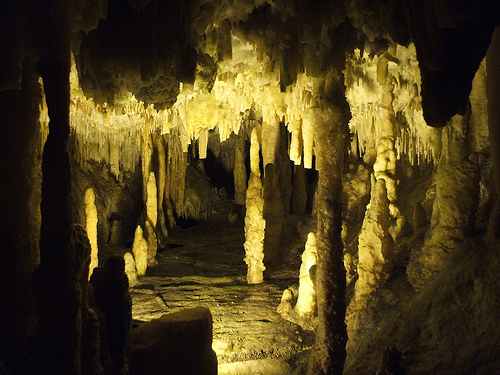 Events in PugliaCredits: Flickr
The Grottoes of Castellana are a magical underworld of calcareous caves filled with amazing stalagmite and stalactite sculptures. Discovered in Puglia in 1938, the Grottoes are one of the most important series of natural underground caves in Italy and Europe, not only because of their size, but above all for their spectacular natural galleries and wealth of crystalline concretions. They are always worth a visit – especially in the summer, when the natural underground air-conditioning is a welcome relief from the heat.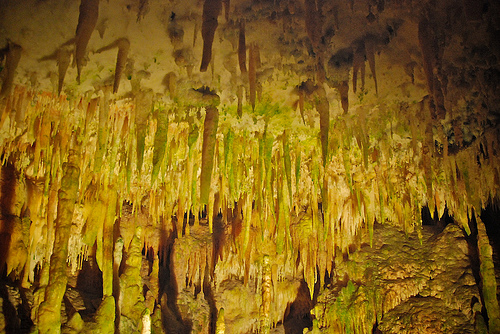 Events in PugliaCredits: Flickr
Starting this year, there is another fascinating reason to visit. Every Saturday and Sunday evening the caves are the site of a theatrical event called "Hell in the Cave" which combines the celebrated verses of the Divine Comedy with multimedia projections, aerial choreography, and incredible characters who wander amidst the calcareous formations. This is an extraordinary experience during which the confines between spectators and actors blur in the shadowy atmosphere of Dante's masterpiece.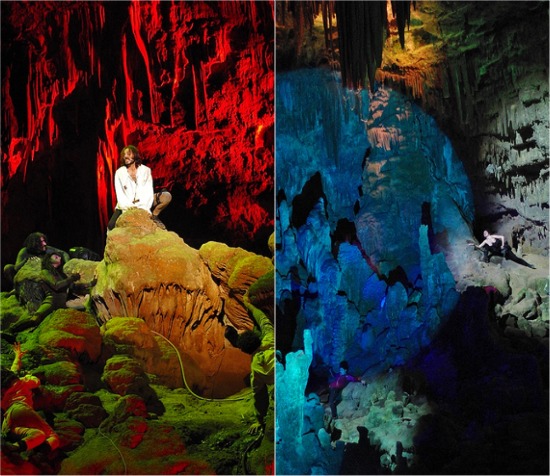 Events in PugliaCredits: Flickr
La Grave, the first cavern as you descend, is the perfect natural stage for this show of poetry, music, demons and damned, amidst special lighting effects and enchanting choreography.
Dante's verses have not been altered, but the originality of the drama lies in the multimedia staging dimension: the audio- light system, arranged by the same company in charge of the Sistine Chapel, the technology for the acrobatic dance choreography, the costumes and the original soundtrack. All this, after you have descended into the bowls of the earth, leads to an evocative and memorable experience.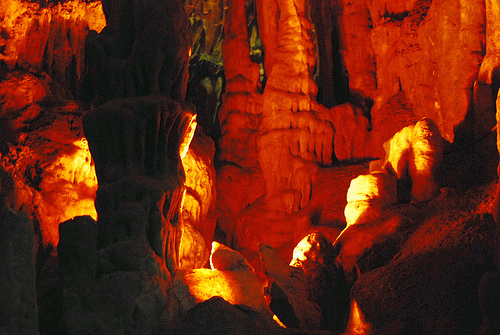 Events in PugliaCredits: zeppelie79

Actors, dancers and acrobats take on the role of demons and damned to lead the public through the emotions of love, envy, craving for money and lust found in the caverns of Dante's hell. From Charon to Paolo and Francesca, from Chaco to Ulysses to Count Ugolino, all of the Florentine writer's most famous characters are present. The only figure in human clothes is that of Lucifer. This innovative theatrical experience will capture your imagination and guide you on an extraordinary adventure. Be ready to cross the darkness into the "city of woe"!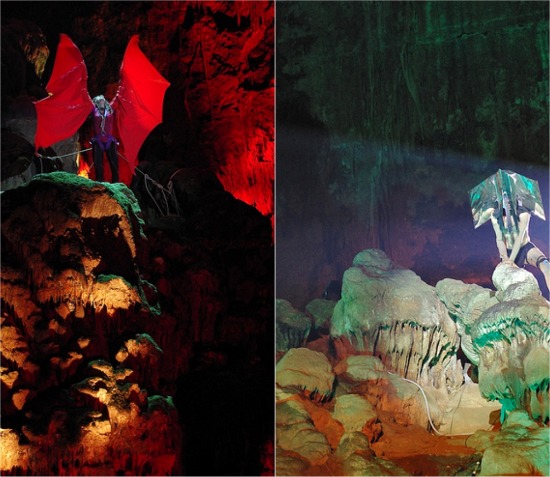 Events in PugliaCredits: Flickr

To participate, book now, as seating is limited.
To know more about the events in Puglia, follow us on Twitter and Facebook. Subscribe to our RSS and stay in touch!