The music tells the story of a country: 8 songs to discover Italy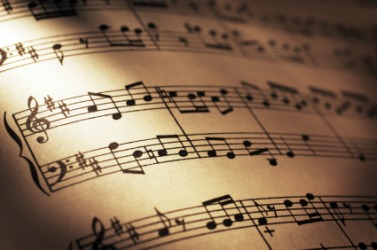 Bests songs to discover Italy
During my stay abroad, I was often told that Italian language has something musical in its rhythm. True or not, many Italian singers have become very popular in non Italian countries, thanks to their typical way of singing, which generally includes romantic weepy songs. But I have to say that, as often happens, not all good Italian singers have an international success, for many different reasons. Actually, Italy has a wide number of singers and particularly of singer-songwriters which really deserve a mention.
Starting from North Italy and moving to the south, I'll present you 8 Italian singers, each one representing a region from where the singer comes from. You'll find some well-known faces, but also some new interesting ones. This collection would be a sort of travel-songs selection, which will be able evocate the region you're visiting and will accompany you during your next holidays in Italy.

LIGURIA
The third smallest region in Italy, Liguria, is a strip of land stretching from Tuscany to the border of France. The singer-songwriter I've chosen to represent this region is maybe not very popular abroad, but in Italy many consider him a poet besides a singer: after his premature death in 1999 at the age of 58 years old, some of his songs have been introduced in school anthologies of Italian Literature. The songs of Fabrizio de Andrè often told the story of marginalized persons and rebels; they will go with you during your holiday, sometimes just telling you something, often unmasking the weaknesses and hypocrisies of human beings.

The chosen song, CREUZA DE MA, entirely sung in the dialect of Genoa, has been considered one of the most important songs of the '80.



EMILIA ROMAGNA
The second region we cross during our tour is Emilia Romagna, native land of the worldwide famous Tortellini. The singer, singer-songwriter and musician who represents this region has been nicknamed, during a Tv-programm in England, the italian mad hatman, because he is in the habit of performing with a hut (of which he has a big collection!). His name is Adelmo Fornaciari, stage name Zucchero (Sugar). He's the black voice of the Italian music, and he has co-operated with many international artists, such as Paul Young, Joe Cocker, Luciano Pavarotti, Eric Clapton, Stevie Ray Vaughan, Bono Vox, The Scorpions, Sting and many others.

The chosen song is IL VOLO (The Flight)




TOSCANA
From Emilia Romagna we arrive in Tuscany, one of the most popular Italian regions due to its cultural, artistic and landscape estate. I am pretty sure you already know the chosen singer and tenor Andrea Bocelli.

Here one of his best successes: CON TE PARTIRO' (Time to say Goodbye)



LAZIO
From Tuscany to Latium, which capital is Rome, where we find another Italian popular singer-songwriter: Lorenzo Jovanotti (birth name: Lorenzo Cherubini). He started his career with Rap songs, but his musical evolutions approached him to the world music style (a kind of contamination between pop and ethnic music). The themes of his songs gradually involve philosophic, politic, social and religious themes. Pacifist, he co-operated with important international societies such as Emergency and Amnesty International.

The chosen song, SAFARI, is representative of his style




CAMPANIA
Latium borders to the south on Campania, the second most populous Italian region, which capital is Naples. The Neapolitan music is popular all over the world (who doesn't know O Sole mio?) and many Neapolitan artists left a mark in the Italian music. The singer (singer-songwriter, of course) I've chosen to represent Campania is Pino Daniele. TERRA MIA, the solo debut, is the first example of what he called Taramblù, a mix of Tarantella, Rhumba and Blues.




PUGLIA
Puglia (Apulia) is the heel of the Italian boot, well-known for its beautiful landscape and coasts. The singer-songwriter I've chosen comes actually not from Apulia, but in 1998 he created the Taranta power, a musical and cultural movement in order to promote Tarantella (a folk dance typical of south Italy) through motion-picture, musical and theatre activities.

The song we present you is GRANDE SUD (big south)



SICILY
Our tour comes to the biggest Italian island: Sicily. This region is represented in this selection by a skilled singer-song-writer, the only woman in this selection: Carmen Consoli. She is appreciated for her melodious and interpretative skills, for her determination and passion in singing.

She sings both in Italian and in Sicilian dialect, as the following song shows: A FINESTRA (The Window)




SARDINIA
From island to island, here we are in Sardinia, our next stage through this songs-travel-selection. The group I've chosen, Tenores di Bitti, is representative of the Cantu a Tenore, a typical style of polyphonic folk singing, one of the most important in the Mediterranean, characterized by a group of four (male) singers each of whom has a distinct role. In 2005, the Cantu a Tenore has been classed among intangible world heritage by Unesco. Here below the BALLU LESTRU (the quick dance, in Sardinia language)



As you noticed, this selection underlines how Italian regions are different from each other, and how each one is deeply connected to its own traditions. If your favourite Italian singer one doesn't fall in this selection, feel free to share your opinion with me!

Are you interested in Italian music and traditions? Subscribe to our RSS, follow us on Twitter, Facebook and Pinterest and we'll keep you updated!!