Keeping them Happy Beyond the Beach
Anyone with children knows that travelling together can be a wonderful experience, a time to explore the hidden corners of the world with little ones who are seeing it all for the first time and bringing their unfiltered awe and curiosity to every new discovery.
But parents also know that for travel with kids to be successful, it must be well-organized around the needs and interests of the youngest family members, or you risk a whole travel party of unhappy campers.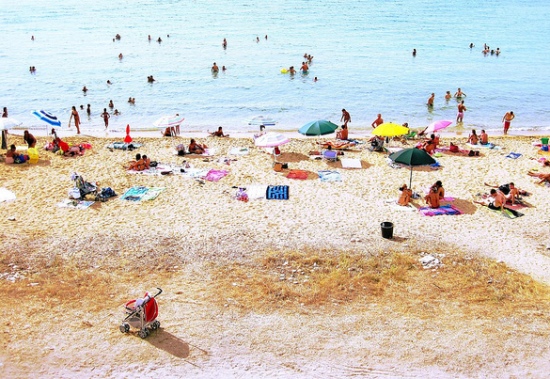 Puglia with kids - Sea of PugliaCredits: tambourineman

Luckily, the Puglia region is an excellent choice for families with children of all ages. The most obvious attraction, from May through September, is the more than 800 kilometers of beaches that border the heel of the Italian boot.
From the Adriatic Sea in the north, down to the Ionian in the south, you will find access to the crystal clear sea at both free access beaches and an infinite number of for-pay beach facilities ("lidos") which offer a variety of comforts, including lounge chairs, umbrellas, playground areas, bars/restaurants and more.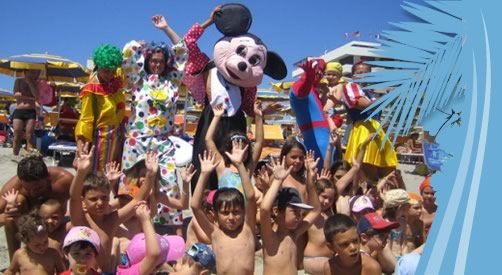 Things to do in Puglia with kidsCredits: yahoo.com
When one more quiet day at the beach just won't do, take the kids to Splash Parco in Gallipoli. This combination waterpark/amusement park will keep the whole family busy all day. Besides the waterslides and swimming pools, a wide variety of water games and activities are organized all day long.
Spend the evening at Fabilandia, an amusement park featuring bumber boats, a roller-skating rink, a wild west train ride and more!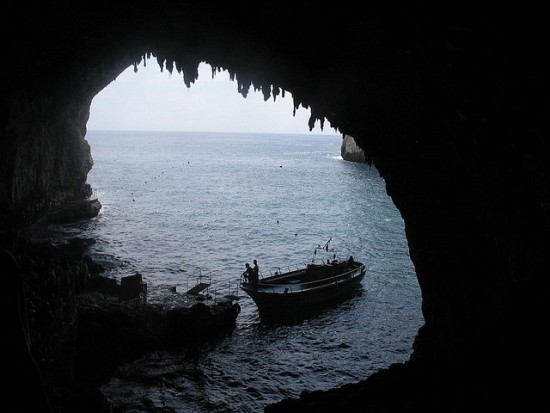 Puglia with kids - Zinzulusa GrottoCredits: capitano_teo
For more natural aquatic fun, the Zinzulusa Grotto is well worth a visit. Located in the Salento area, between the small towns of Castro and Santa Cesarea Terme, it is one of the most interesting sea grottos in Apulia, rich in Paleolithic history and unique hypogean fauna (fish and other little animals that only live in caves).
You explore the 150 meter long cave in a boat, passing through the famous "Corridoio delle Meraviglie" (Corridor of Wonders) and the wide chamber called the "Duomo" (Cathedral). The beauty of the light, the water and the curious stalagmite and stalactite formations create an unforgettable atmosphere of naturalistic charm.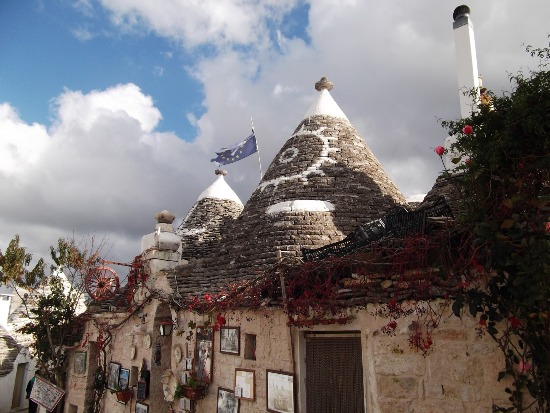 Puglia with kids: AlberobelloCredits: Sara Donahue
Alberobello is a magical town which fascinates people of all ages. Children in particular will be delighted by the tiny homes with their cone-shaped roofs, decorated with magic symbols. Everything here seems to have been designed for a fairy folk or munchkins, with tiny doors, which open on to tiny stairs that lead you down into tiny rooms.
A day of enchantment is guaranteed.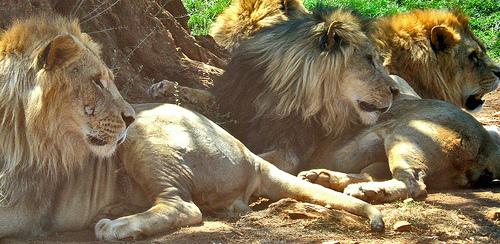 Zoosafari: Things to in Puglia with kidsCredits: DainoFi
For the animal-loving child, a drive through the Wild Animal Park is an exciting adventure. Along the road, which must be covered at a very slow pace, you will meet animals that could be dangerous, such as bears, elephants, lions, tigers, and leopards, and other more docile ones such as camels, dromedaries, giraffes and zebras, wandering free through the park. There is another section of the animal park that you can walk through and an amusement park with rides for all ages and a dolphin show. The ZooSafari is open every day from April through September.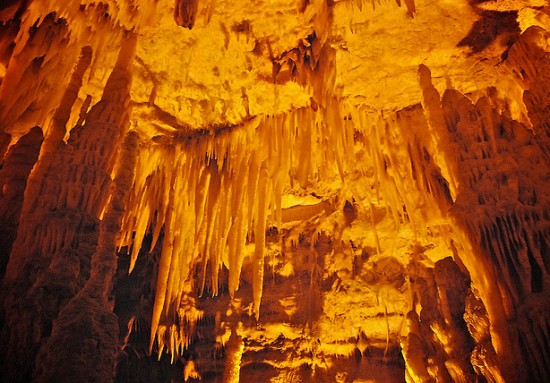 Puglia with kids: Grottoes of CastellanaCredits: fotodaniel
The Castellana caves are considered the most important speleological environment in Italy and Europe and will fascinate children with their amazing underground treasures. Just below our normal world, they hide a wide range of crystal concretions; the size and amazing variety of natural galleries are the result of the eroding action of an ancient underground river which for centuries dug and shaped the calcareous rocks.
Two distinct routes, one longer and another shorter, unveil fascinating sceneries before the visitors' eyes: huge stalagmites and stalactites, large caves decorated with an incredible variety of shapes and colors such as the White Cave, the Altar Cave, the Dome Cave and the Nativity Passage, where there is a stalagmite said to resemble Mother Mary, called Madonnina delle Grotte. There is a small speleological museum dedicated to Franco Anelli, who discovered the grottoes in 1938.
Do not miss our next posts: Rome with kids!
Previous posts: "Top 5 things to di in Naples with kids", "Top 10 things to do in Venice with kids" , "Places to go with kids: Cagliari, Sardinia"

Subscribe to our RSS, follow us on Twitter and Facebook and we'll keep you updated!