Traveling by Train is the most convenient way of getting around. And the most scenic as well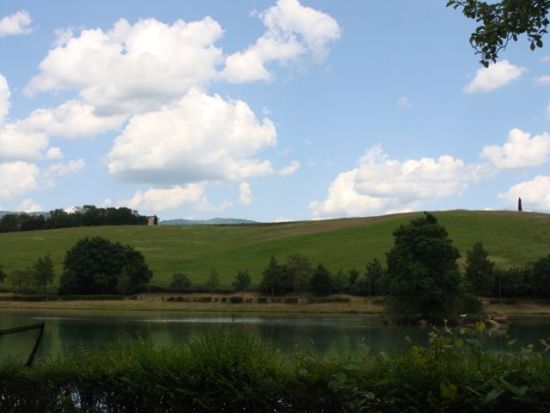 Italy by train - Tuscany by train
The great thing about coming to Italy is that you don't need to rent a car to get around the country.
Especially when the manner of driving is much different than the driving you are used to. The train system in Italy is much more reliable and less stressful. There are so many fantastic hill towns in Tuscany which are so easy to reach from the Santa Maria Novella (SMN) station in Florence.

If you are flying into Pisa, you are able to take an express train that goes right from the airport to SMN station. From the Florence airport you will have to take a taxi to SMN station. And once you get there you can travel all different directions in Tuscany.
Then the adventure and wonderment begins.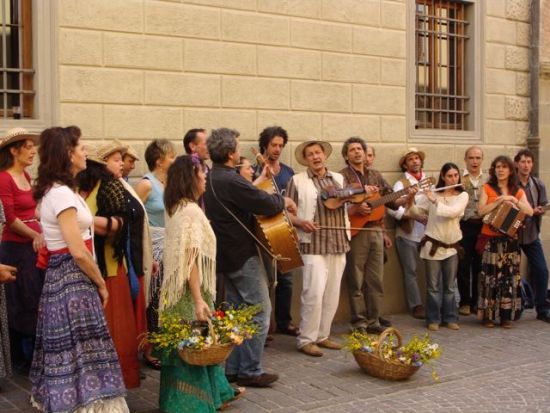 Italy by train - Tuscany by train
Vicchio
is a small town
north of Florence
where the air is fresh and the people are warm.
They are passionate about their land and their culture. Their festivals are very enjoyable when you get to see how simple enjoy life with the food, family and friends surrounding them.
The
landscape is breathtaking
especially when the leaves start changing. Take a short 45 min train ride from
Florence
and enjoy the magical and enchanting little town of
Vicchio
.

Places to Visit in Tuscany
For a change, you can catch a bus to the gorgeous hill town of
Vallombrosa
from the SITA bus station to the left of SMN station. It will take about an hour and a half from Florence, but once you get there it will
feel like another world
. A complete, silent escape from the bustling and busy streets of
Florence
.
Take a walk around the grounds of the monastery and enjoy a picnic lunch in the
wide space of green park
.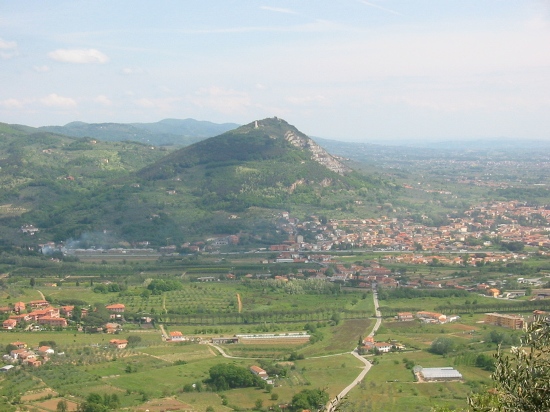 Italy by train - Tuscany by train
Credits: NoiDellaValDiNievole
Montecatini Terme
is a town about a 50 min ride on a regional train from SMN station. The land is built around the springs that flow down the hill which is the ancient town of
Montecatini Alto
.
Some of the documents found in 1530 talk about the construction of these tanks of thermal water springs. They were later considered great outlets for medicinal purposes. Today,
the town of Montecatini Terme
thrives on the
spas
all over town.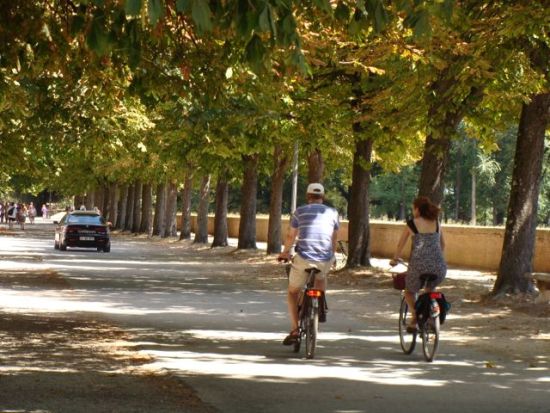 Italy by train - Tuscany by train
Further past Montecatini Terme lies
Lucca
. The great walled city.
These walls were built (16th to 17th century) as a defense against the '
old enemy
' Florence, although they were never tested in war. They remain still intact and has become a way of working out for the people and tourists of
Lucca
. They love to walk, jog or bike around the wide and graceful path. There are great photo ops as well if you remember to stop and take a few shots.
Do you love travelling by train? Do not miss our next posts and follow us on Twitter and Facebook
Subscribe to our RSS and we'll keep you updated !
Other photo credits: Katie Greenaway