Discover Where the Locals go for Good Seafood
If you are a seafood lover, you absolutely must include a stop in the town of Savelletri on your next trip to Puglia. Savelletri is a seaside town, not far from Fasano (famous for its wild animal park and zoo). Just to the south of town, along an area of the Adriatic coast called Forcatelle, you will find about 10 disarmingly improvised outdoor restaurants specializing in a Puglian delicacy, the riccio, or "hedgehog sea urchin."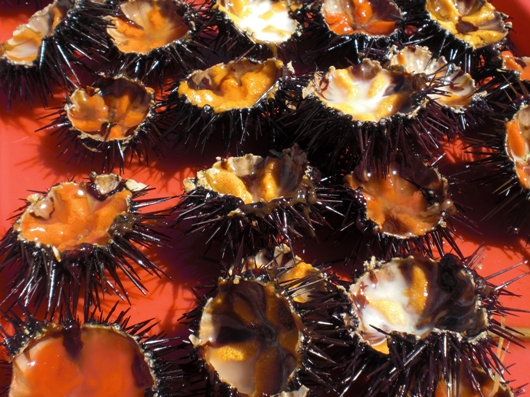 The ricci are fished fresh each day by expert fishermen. You may even see the proprietor's wetsuit hanging out to dry on the grass nearby! If you are not familiar with ricci, they look pretty imposing at first sight. A little black ball covered with hard, shiny quills. Not an appetizing sight for the uninitiated. But opened by sure, safe and expert hands you will discover a bright orange sunburst inside, and if you gather up your courage to try one, all the richness of the Adriatic Sea will melt into your mouth.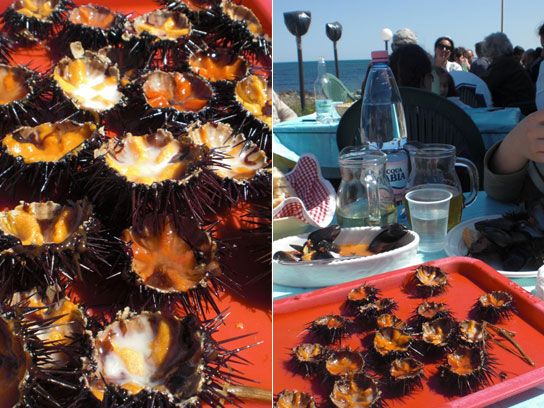 How to eat your ricci? Well, some prefer to scoop them out with a small piece of bread. But, the hardcore ricci lover licks the shells clean with his tongue for the pure taste pleasure. Be careful, don't poke yourself in the nose with a spiny quill!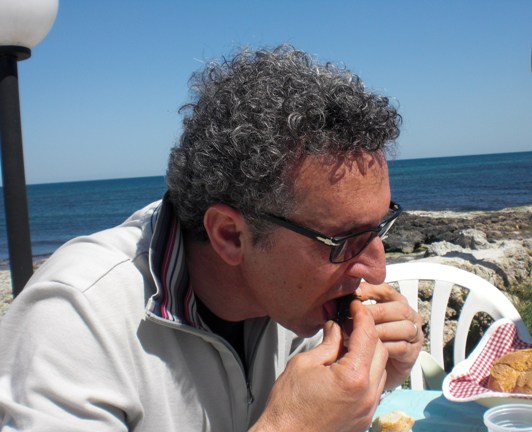 In addition to the ricci, these eateries offer a range of seafood dishes, including fish, shellfish and other varieties of mollusks. A common appetizer served while you wait for your main course to be prepared are mouthwatering Fishballs, prepared with bread crumbs, seasonings and whitebait.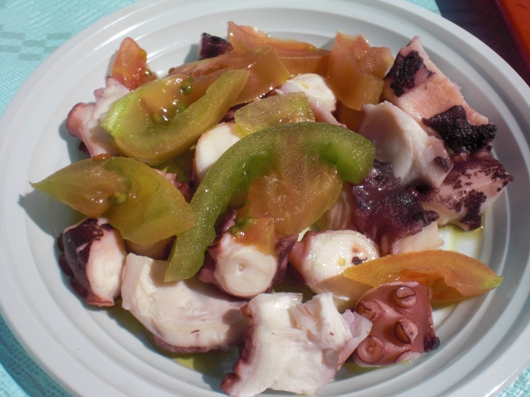 Another appetizer I highly suggest is an Octupus Salad, prepared with fresh cooked octupus and fresh tomatoes or celery with a light drizzling of local Puglian extra-virgin olive oil.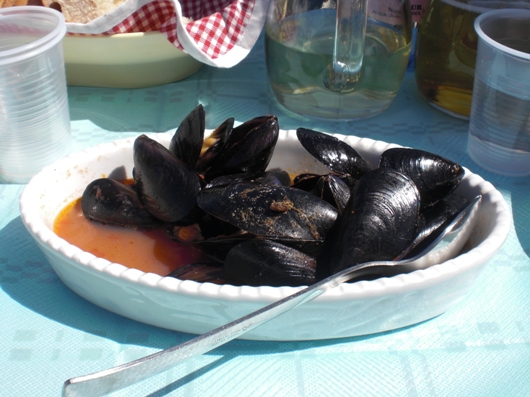 Or perhaps you'd like to start your meal with a Peppata di Cozze, fresh mussels sauteed in a light tomato sauce.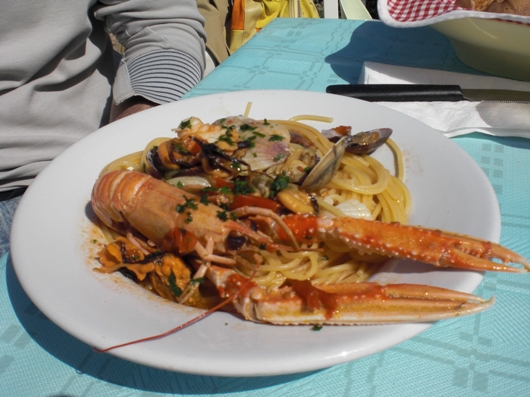 Spaghetti di Mare means Seafood Spaghetti and includes shrimp, mussels, clams in a tomato sauce served over pasta with a sprinkling of fresh Italian parsley.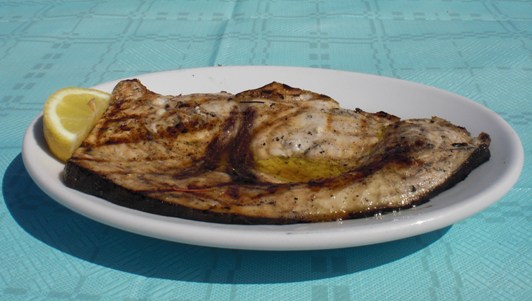 A swordfish filet with a glass of local wine and all you will have energy left for is a nice nap on the grass or in one of the main charming little inlets that dot the coastline. Once you have eaten ricci at Savelletri you can claim to have had a truly authentic Puglian experience!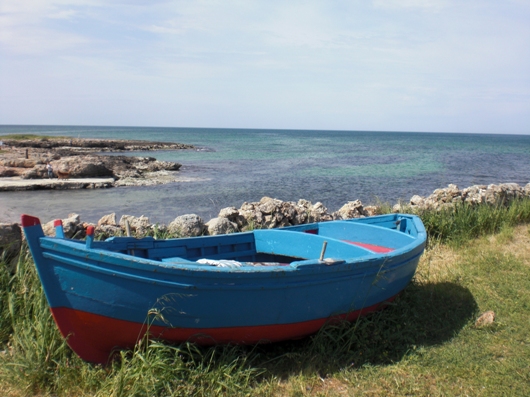 Discover Italian food traditions, discover the typical regional ones! Subscribe to our RSS, follow us on Twitter and Facebook. Stay tuned!
Photo Credits: MolfettaDailyPhoto