Valtur Sicilia Brucoli Resort
Contrada Gisira, 1 - Brucoli -
Useful Info
448 Rooms
By the sea
Mini/Young Club
3 Swimming pools
4 Restaurants
All Inclusive Formula
Animation
Pets are not allowed
Charming's opinion
The Valtur Sicilia Brucoli Resort is a recently renovated resort surrounded by greenery. The view from the village is breathtaking and includes, in addition to the blue sea, the majesty of Mount Etna in the distance. The structure is suitable for a
Check In:
07-12-2022
Check Out:
08-12-2022
Nights
1
Clients:
0 Adults
Modify
Opening Period : Valtur Sicilia Brucoli Resort

Location
Located on the Ionian coast between Syracuse and Catania, the Valtur Sicilia Brucoli Resort is set on a large park enriched with gardens and palm trees and overlooks the sea. The small fishing village of Brucoli, a hamlet of Augusta, is less than 3 km away by car and is separated from Brucoli Village by a deep inlet, at the mouth of which there is the lighthouse. Syracuse is about 36 minutes by car and Mount Etna is 1h18 minutes away.

The nearest airport is Catania, 36.9 km away and Comiso airport is 85.1 km away.
Hotel 
The Mediterranean style that characterizes the Valtur Sicilia Brucoli Resort makes it welcoming and pleasant for family or couple holidays. In the large property, enriched by flowered gardens, trees and tall palm trees, there is a main building and various other one- or two-storey buildings connected by wooden bridges, arches and flowered patios. The Village is located directly on the coast and offers various sports activities, 3 swimming pools (one for children at the mini club and one only for adults with relaxation area and sea view), TV room, boutique-bazaar, bar. Not far from the bar there is the olive garden, a place suitable for spending time in total relaxation especially with the suggestive lighting in the evening. To enjoy the warm summer evenings, the village offers an open-air disco with adjoining bar located on a beautiful terrace overlooking the sea.

Directly on the low cliff on which the village lies there is a large solarium equipped with umbrellas and sunbeds and, in a reserved position with respect to the rooms, there is the amphitheatre where the shows are performed. The village, in fact, presents a rich programme of daytime and evening entertainment, which includes interesting initiatives for young and old people. The various restaurants, moreover, will delight the palates of the guests with different culinary proposals.

The village also offers a 200-seat meeting room, gym, infirmary (on request) and a car park.

Wi-Fi is available in the main common areas, near the lobby and in the rooms.
Some services and facilities might be reduced due to Covid-19 prevention measures. Any amendments on this theme can be applied also without previous notice.
Rooms 
The Valtur Sicilia Brucoli Resort has 448 rooms immersed in the vast and well-kept park; many have a small garden or terrace, some have a French balcony.

The rooms are well cared for, bright, modern and spacious. Most of the rooms have been recently renovated and furnished with care (Comfort rooms). Some Comfort rooms can accommodate an extra fifth bed. The Classic rooms, for two people only, are simply furnished and dispose of a sink and a shower in the open space. Most Classic rooms offer a sea view. 

The room rate includes: free Wi-Fi connection; parking; air conditioning; bathroom with shower and hairdryer; TV; fridge; safe; direct dial telephone.
Beach
The Resort does not have a sandy beach but has access to the sea via stairs in the low cliff that runs alongside it. Next to a beautiful green lawn, close to the sea there is a wooden platform with umbrellas and sun beds. The nearest non rocky beach is Agnone Bagni, after the Saracen coast, formed by coarse sand and rocks.
Sport and activities
Equipped nautical centre with sailing, wind-surfing, canoes, SUP. 6 tennis courts, 2 Padel courts, archery, five-a-side football, volleyball, basketball, bowls, mini golf, table tennis, indoor jogging course of 2 km, gym.
Families
The Valtur staff will take care of the children and teenagers at Valturland with a rich programme of activities specifically for the various age groups: Kids Club 3 - 6 years, Mini Club 7/10 years, Young Club 11/13 years.

Among the proposed activities there are: Language workshops, shows, sports and other family related events.

For children from 14 to 17 years old the Tribe Club will offer a varied and dynamic programme: sports, workshops, events, parties and camps supervised by selected tutors to keep in line with the needs and latest trends of teenagers.
Restaurant
As far as catering is concerned, Valtur Sicilia Brucoli Resort offers a central restaurant recently renovated, which overlooks a beautiful terrace overlooking the garden and the gulf of Brucoli. The service is buffet style and offers a very varied menu with tasty food served in large quantities. A second restaurant by the sea, available upon reservation, is available for lunch with a light menu and for dinner with a fixed fish menu. There is also a pizzeria, the "Tipico", open for dinner with reservation and the new premium Valtur restaurant with a beautiful view of the lighthouse, overlooking the cliff, with gastronomic specialties, upon reservation and extra charge.

For those who want to start the day a little later, there is a reserved area for breakfast in the main bar, the Dolce Dormire, which offers a soft breakfast with espresso, cappuccino and croissants served at the table from 9:45 to 11:00.

In the nature and wellness corner of the restaurant, for breakfast, you will find food for those who follow a specific dietary regime: biscuits, wholemeal toast, rice biscuits, soy or rice milk, honey, cereals, corn-flakes, fruit extract of the day. Packaged products are available for those who suffer from food intolerances (e.g. gluten and lactose) such as bread, pasta, biscuits and ice cream. If you wish, you can provide specific products that will be cooked separately (e.g. a specific type of pasta). It is recommended to report any intolerances and allergies at the time of booking. 

Families with small children will find the Biberoneria, a room equipped with a kitchenette, sink, refrigerator, bottle warmer, microwave oven, blender, sterilizer, pots, pans, dishes, placemats and high chairs, available during opening hours of the main restaurant. Inside the feeding bottle there are some basic foods already cooked or to be cooked: vegetable broth, vegetable puree, fresh sauce, pastries, long-life whole milk, yoghurt, hazelnut cream, jams, rusks and single-serve biscuits, fresh fruit, boiled meat and fish. Excluded are fresh or powdered milk, homogenized or other specific products for early childhood.

The formula proposed by the village is that of All Inclusive, which provides full board (breakfast, lunch and dinner), with drinks at meals (natural and sparkling water, white and red house wine, beer, cola, soda and orange on tap).

Included in the formula there is unlimited consumption at the Central Bar from 09:00 to 23:00 of drinks on tap and in glass of: natural and sparkling water, cola, soda, orangeade, iced tea, selection of fruit juices, beer, cafeteria (espresso, cappuccino, milk, latte macchiato, hot tea, chamomile tea), various flavours of slush, prosecco, limoncello, local bitter, cocktail of the day. From 19:15 to 20.00 at the Central Bar alcoholic and non-alcoholic aperitif. From 10:30 a.m. to 12:30 p.m. and from 3:30 p.m. to 6:00 p.m. at the Bar Centrale or in the pizzeria slices of sweet and savoury pizza, hamburgers or sausages and chips.

With extra charge: national and international alcoholic drinks and spirits, bottled or canned drinks, snacks, light drinks and all packaged products, as well as anything not included or mentioned in the All Inclusive.
Services & Activities
The room rate includes: continental buffet breakfast, free Wi-Fi connection, parking, free parking and luggage storage.
Wi-Fi connection in the rooms, near the lobby and in the main public areas.
Pets are not allowed.
Extra services on request: transport to/from the airport by taxi or private car with driver, car rental, tours, guided tours and excursions, shuttle to Brucoli, Club Valtur 4 You card, tourist tax.
Rooms Valtur Sicilia Brucoli Resort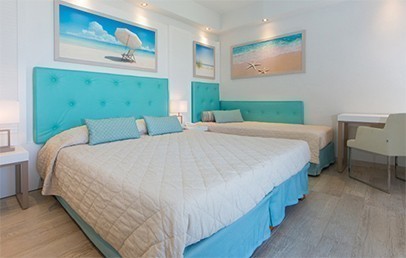 The Comfort rooms, recently renovated, are spacious and bright, furnished in modern style in which white
read more »»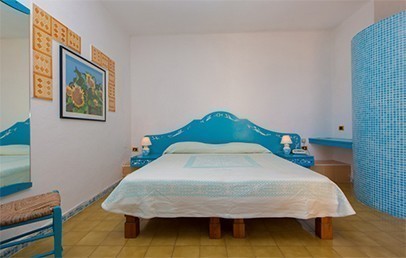 Classic rooms are only with double or single occupancy. They are furnished in a vintage and
read more »»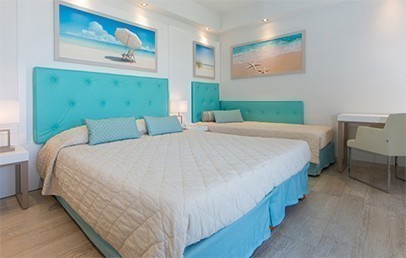 The Comfort rooms, recently renovated, are spacious and bright, furnished in modern style in which white
read more »»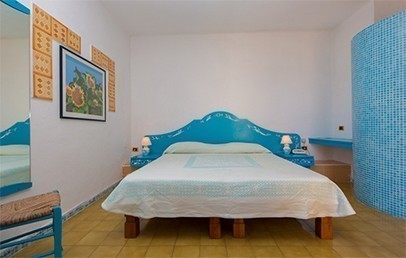 Classic rooms are only with double or single occupancy. They are furnished in a vintage and
read more »»
Family
Children's pool
Mini Club
Junior Club
Other services
Supermarket / Mini market / Bazaar
Medical consultation
In the surroundings
Tourist Centres within 30 mins. by car
Cultural Centres
Selection of beaches
Sport
Sailing lessons
Water Sports
Tennis
Archery
Five-person soccer field
Bocce field
Ping Pong
Gym / Fitness room
Common areas
Swimming pool
Garden / Park
Outdoor lounge areas
Sun terrace
Entertainment
Disco
Night entertainment service
Transport
Car rental
Shuttle for the airport
Transfers / Shuttle Service
*NB: The services may not be fully available / working and subject to change for reasons beyond the control of CharmingItaly.com who declines every responsibility.
Map Valtur Sicilia Brucoli Resort
Please select the points of interest you want to display on the map