Capri Tiberio Palace Hotel
Useful Info
Rooms – 46
in the hearto of Capri
Check In:
08-04-2020
Check Out:
09-04-2020
Nights
1
Clients:
0 Adults
Modify
Opening Period : Capri Tiberio Palace Hotel

Location
The Capri Tiberio Palace is located in a privileged position in the heart of the island of Capri, just a few minutes away from the well-known Piazzetta. Guests can enjoy here a breathtaking view over the sea of Marina Piccola and the white roofs of Capri.

Hotel
The last restyling has redesigned the style of Capri Tiberio Palace Hotel, which has now become even more modern and exclusive, without losing its identity tied to Capri. The renewal was in fact inspired by the scents and colors of the island, mixing these elements with other ones more modern and innovative. The atmosphere of Capri as a crossroads of the world and a meeting place for artists and travelers has been revised and presented in a contemporary way, with references to design and modern lifestyle.
Rooms
The 46 rooms are carefully furnished, with a perfect balance of colors in shades of blue, yellow, coral and some soft shades, and with a mix of materials such as tile polychrome majolica. They are divided into different categories: Smart, Superior, Deluxe, Junior Suite, Terrace Suite, One Bedroom Suite and Bellevue Suite.
The flagship is the Bellevue Suite with the One Bedroom Suite, a collection of luxury apartments elegantly furnished. The Bellevue Suite is connected to the Mojito Terrace, which offers 360-degree views of the sea, the mountain of Capri and the roofs of the city.
Wellness Centre
The Spa Tiberio is spread over an area of 1200 sqm divided on two levels: an oasis of wellness where guests of Capri Tiberio Palace can choose from a wide range of cutting-edge treatments and products. Among the various proposals, a water path, an hydrotherapy path, a treatment area, a Spa Duo area reserved to couples. The body and face products are by the Sodashi line, which offers a wide range of spa products based on natural ingredients not tested on animals, prepared without the use of chemical additives, preservatives and fragrances, 100% natural.
Restaurant
The Terrazza Tiberio is known for its perfect mix between traditional cooking and experimenting of new delicious recipes. The exquisite dishes are accompanied by a careful selection of wines in an private and elegant atmosphere. The restaurant has 80 seats, divided between the main room and the wonderful terrace in contemporary chic style. The menu offers a regional and Mediterranean cuisine. The restaurant offers also a menu for customers of the Jewish religion, with kosher certification, served in a reserved area of the restaurant.
The Jacky Lounge Bar, with its extraordinary graphic decorations that recall the Cotton Club and the Cuba of the '60s, welcomes its guests in a design and relaxing setting, a place where it's possible to savour a snack or a drink listening to lounge music or live music.
Services & Activities
For relaxing moments, a In&Outdoor swimming pool is available for the guests. The Capri Tiberio Palace is pleased to offer guests an exclusive library realized with publications by Taschen, with works whose themes range from cinema to architecture, photography and art.
<< Capri Hotels
Rooms Capri Tiberio Palace Hotel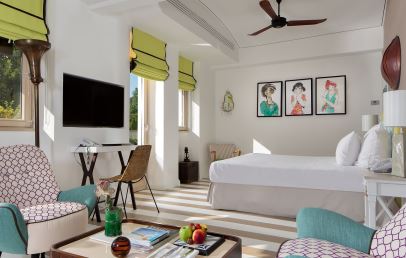 50 sqm / King size bed or twin beds + sofa bedVery large Junior Suite ideal
read more »»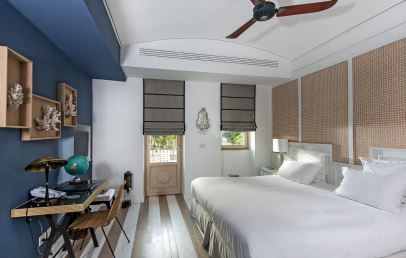 30 sqm / King size bed Elegant double room characterized by wooden and majolica inlays floor,
read more »»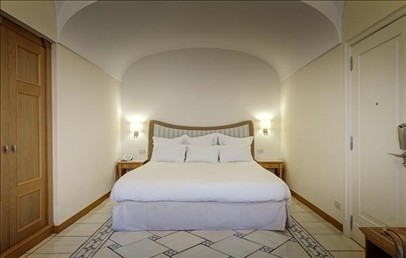 23 sqm/Queen size bedComfortable double room characterized by a regency style and perfected in all details.
read more »»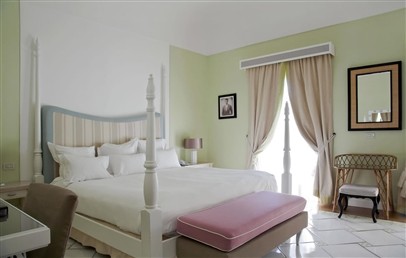 34 sqm/King size bed Elegant, large and comfortable double room characterized by colorful and eclectic furniture.
read more »»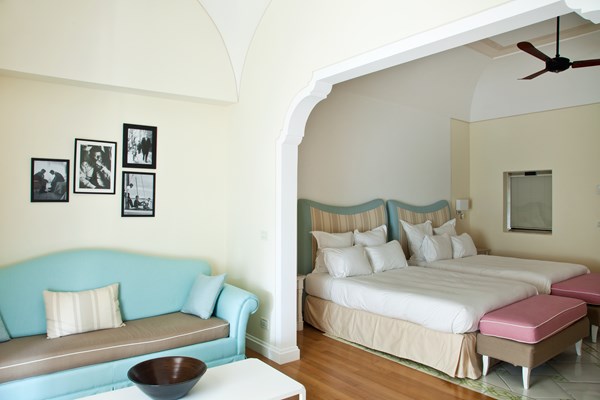 48 sqm/King size bed or twin beds + sofa bedVery large Junior Suites characterized by white
read more »»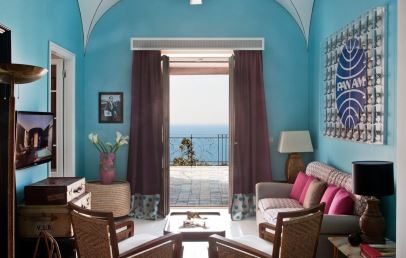 65 sqm / King size bed Exclusive Suites characterized by a romantic style with a touch
read more »»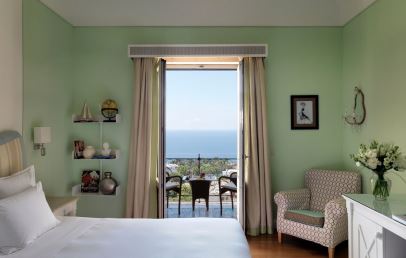 34 sqm/King size bed/queen size bedElegant and comfortable double room characterized by colorful and eclectic furniture,
read more »»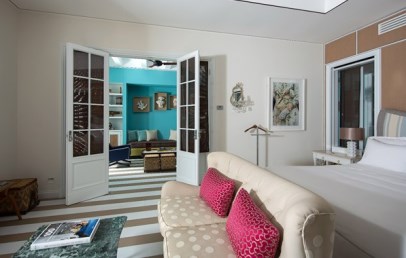 65 sqm / King size bed Large and bright Suites characterized by contemporary, luxury and eclectic
read more »»
Internet
Wi-Fi in the whole structure
In the surroundings
Selection of beaches
Cultural Centres
Nightlife / Clubs / Bars Lounges
Tourist centers within walking distance
*NB: The services may not be fully available / working and subject to change for reasons beyond the control of CharmingItaly.com who declines every responsibility.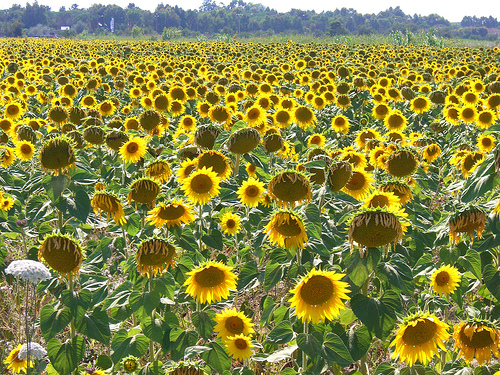 Here a few articles about Italy to read during your weekend. Enjoy your reading and do not miss to send your favourite picture representing Italy for our Facebook photo Contest! The Italian
read full article >>
Map Capri Tiberio Palace Hotel
Please select the points of interest you want to display on the map