Useful Info
Rooms – 27
Small pets allowed – Yes, on request
Nearby village Pisano – 2 km 
Nearest beach – 9-10 km 
Catania Airport – 38 km 
Charming's opinion
In the Mount Etna area, among several small villages, Monaci delle Terre Nere boasts a huge park where you can admire many different kinds of trees and plants. It is a Boutique Relais for a relaxing and quiet stay, dedicated to couples who love
Check In:
26-01-2020
Check Out:
27-01-2020
Nights
1
Clients:
0 Adults
Modify
Opening Period : Monaci delle Terre Nere
Open all year round
Location
The estate Monaci delle Terre Nere is located on the slopes of Mount Etna, the largest volcano in Europe, in a small town in the province of Catania. Located at an altitude of 500 meters, is located at the edge of the Park of Etna. The quiet and relax are guaranteed by the fascinating location, the private biological farming which boasts 100 different kinds of trees. The surrounding consists of thick woods and a large lava desert.
The Fontanarossa Airport is 38 km far away; in the nearby you find the location of Pisano Etneo while, the closest beach is only 10 km from the hotel.
Hotel
Successfully restored, the Country Boutique Hotel Monaci delle Terre is a 19th century noble villa. It is characterized by the typical Sicilian architecture and by modern furniture which create a refined and minimalist style.
The few guests may enjoy the bar, the panoramic terrace restaurant and relax themselves in the green and manicured garden.
The hotel does not accept payments with American Express and Diners.

Rooms
The Monaci delle Terre Nere Relais consists of 27 rooms and Suites, all different from each other. Each accommodation preserves the original spaces, the ancient and welcoming atmosphere thanks also to lights, colours and details that recalled the Sicilian culture.
Guests can choose different types of rooms located around the entire property and for the scattered rooms it is available a pick-up service with a golf.
Restaurant
The delicious Sicilian dishes and the vegetarian menus are made with the seasonal products of the organic agriculture, an important basic element for the restaurant of the Monaci delle Terre Nere.
The restaurant "Nerello" has a panoramic terrace and offers a fine selection of wines, food tastings and small gastronomic events. Please note that the hotel offers for dinner a predefined menu of 4 courses with a selection of plats for starter, first plate, second plat (meat or fish) and dessert.
Services & Activities
A guided tour of the farm and a visit of the organic apiary can be organised. You may also experience the daily work farm activities, make an excursion to the Vulcan Etna or to the many nature trails. On request you may booked a relaxing holistic massage.
The hotel has a private car park, a children's play area (unsupervised) and an outdoor swimming pool. 
<< Boutique Hotels Sicily
Rooms Monaci delle Terre Nere
26-28 sq.m. / double bed + cot Comfortable double rooms Classic (Abboccato, Fruttato, Dolce) characterized by
read more »»
30-40 sq.m. / double bed + cot Elegant and spacious double rooms Deluxe (Floreale, Cristallino, Armonico
read more »»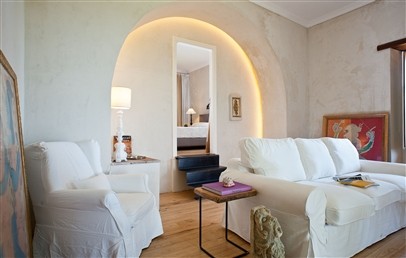 45-50 sq.m. / double bed + sofa bed + cot Elegant and classy Suites (Fesco and
read more »»
50 or 65 sq.m. / double bed The Estate Villas are located in annexe buildings of the
read more »»
from 50 or 60 sq.m. / double bed + some with sofa bed The Estate Suite are located
read more »»
approx. 80 sq.m. / double bed + sofa beds (one double and one single) This Suite is
read more »»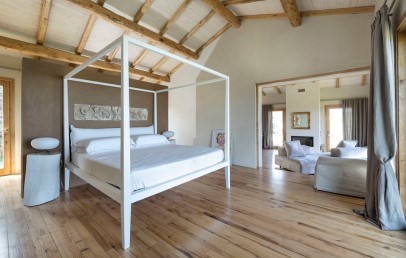 150 sq.m. / double bed The Two Bedroom Estate Villa is a large and nice Suite,
read more »»
In room
Rooms adapted for disabled people
Internet
Wi-Fi in the whole structure
In the surroundings
Selection of beaches
Nightlife / Clubs / Bars Lounges
Golf Course
Tourist Centre within 10/15 mins. by car
Tourist Centres within 30 mins. by car
Cultural Centres
Activities
Cooking classes
Guided tastings
Excursions/Guided tours
Natural trails
Common areas
Swimming pool
Garden / Park
*NB: The services may not be fully available / working and subject to change for reasons beyond the control of CharmingItaly.com who declines every responsibility.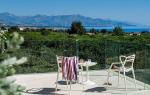 4 points that distinguish a boutique hotelIt is not easy to describe what "Boutique Hotel" actually means because its definition varies not only from state to state, but also each host
read full article >>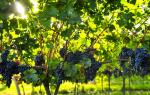 Find fault with perfection...Twenty minutes after driving along the hillside at the foot of Mount Etna, the biggest volcano in Europe, the passageways opened up and an ancient gate led me
read full article >>
Map Monaci delle Terre Nere
Please select the points of interest you want to display on the map
Video Monaci delle Terre Nere
Get More Monaci delle Terre Nere
01-01-2019 - 31-12-2020
Only for our customers (minimum stay 2 nights):
- Early check-in/Late check-out upon availability
- Fruits and wild flowers in the room
*NB: The offers are not valid for all rooms. To find out, which rooms and periods the offers apply to, please check our online-booking portal.